Our guest of this month's exclusive interview is Salim Düzgit, the founder of the Düzgit Shipping Group, and a doyen sailor who has dedicated all his life to maritime business. Mr. Düzgit still continues to work in his office in Büyükdere with the same enthusiasm, and he told us about his life including his family story from Rize Gündoğdu to Poyrazköy, his maritime adventure starting from Anadolu Kavağı till today, and information on how he developed his business with the practical solutions he found...
- SeaNews: Dear Salim Düzgit, we would like to get to know you better. Can you tell us about yourself and your background?
- Salim Düzgit: My father's name is Recep Osmanoğlu and my mother is Hatice Osmanoğlu. My family, nicknamed Molla Osmanoğlu before the surname law, immigrated to Istanbul from Taşlıdere-Felenksu village in Gündoğdu district of Rize. It is known that their family came to Rize with small sailing boat from Crimea. After the surname law, my uncle gave the family the surname Düzgit. My family got on the small sailing boat and left Rize when my father was only 13 years old as a result of the economic difficulties due to the Russian occupation. At the end of their 2-month journey by sailing and rowing, they reached the village of Poyraz. Therefore, they chose the village of Poyraz as their place to settle down. In 1930, my father left Poyraz with his family and settled in Anadolu Kavağı because of the ferries of Şirket-i Hayriye calling frequently. While no one had a motor boat in Kavak, my father had one. He had the small boat, which he later called Nuhrevan. The motor boat was built in Rize, came to Ayvansaray with mail steamer by being loaded with crane and my father had the boat a machine fitted.
I was born in Anadolu Kavağı, Istanbul on March 2, 1935. Before me, my 3 brothers were born in Poyraz. After primary school, I studied in Sarıyer Secondary School, which also provides French education. My mathematical intelligence has always been very strong. In my spare time from school, I used to collect and sell the coal, copper and yellows that washed up on the shore and I would make my pocket money by selling them. I used to admire the ships passing through the Bosphorus and daydreamed of owning one of them. We had a boat back then. We used to make sand transportation and fishing with limited resources.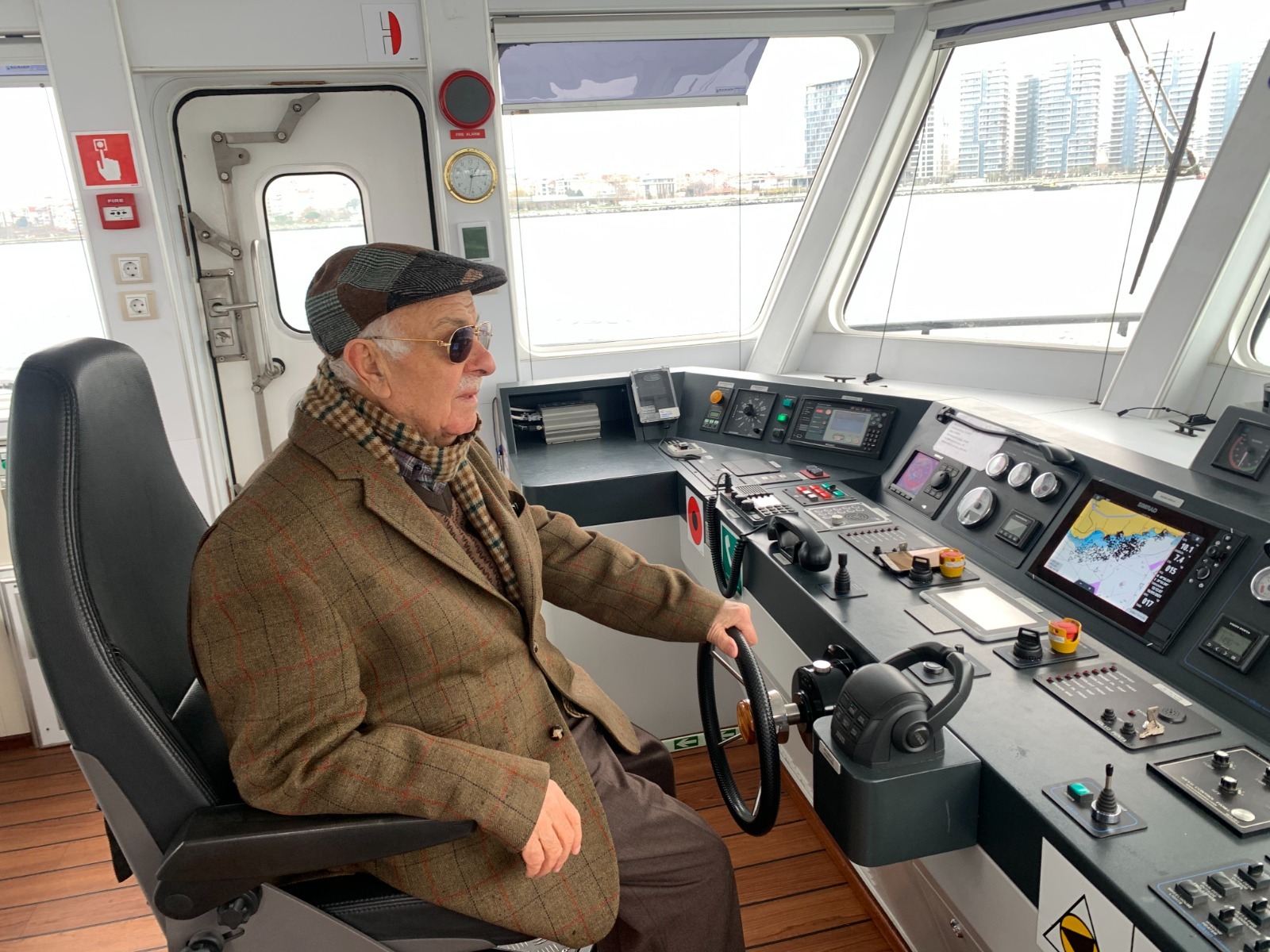 - Can you tell us about your family? How many children do you have and what jobs are they currently busy with?
My wife Nesrin Düzgit, who is from Rize Sürmene, has an undeniable contribution to our success and has always led us to make savings. We have 4 sons born from our union. My first son Recep Düzgit is the CEO of Düzgit Group. He is also the Chairman of the Board of the Maritime Association of Shipowners and Agents and the Vice Chairman of the IMEAK Chamber of Shipping and he is in managerial positions in many institutions. My second son, Ali Düzgit, is a Ship Engineer from ITU. As I mentioned before, we have done many shipbuilding projects together and he is currently dealing with the ships in our fleet. My third son, Murat Düzgit, left ITU Maritime School in the third year, but as a result of the rights provided, he became a deck officer and worked as a deck officer on many ships for a long time. At the same time, he served as the captain in our agencies when we had a shortage of captains. My last son, Metin Düzgit, is a Member of the Board of Directors and General Manager of Düzgit Group, he is also council member at the IMEAK Chamber of Shipping and board member at Turkish Shipowner's Association..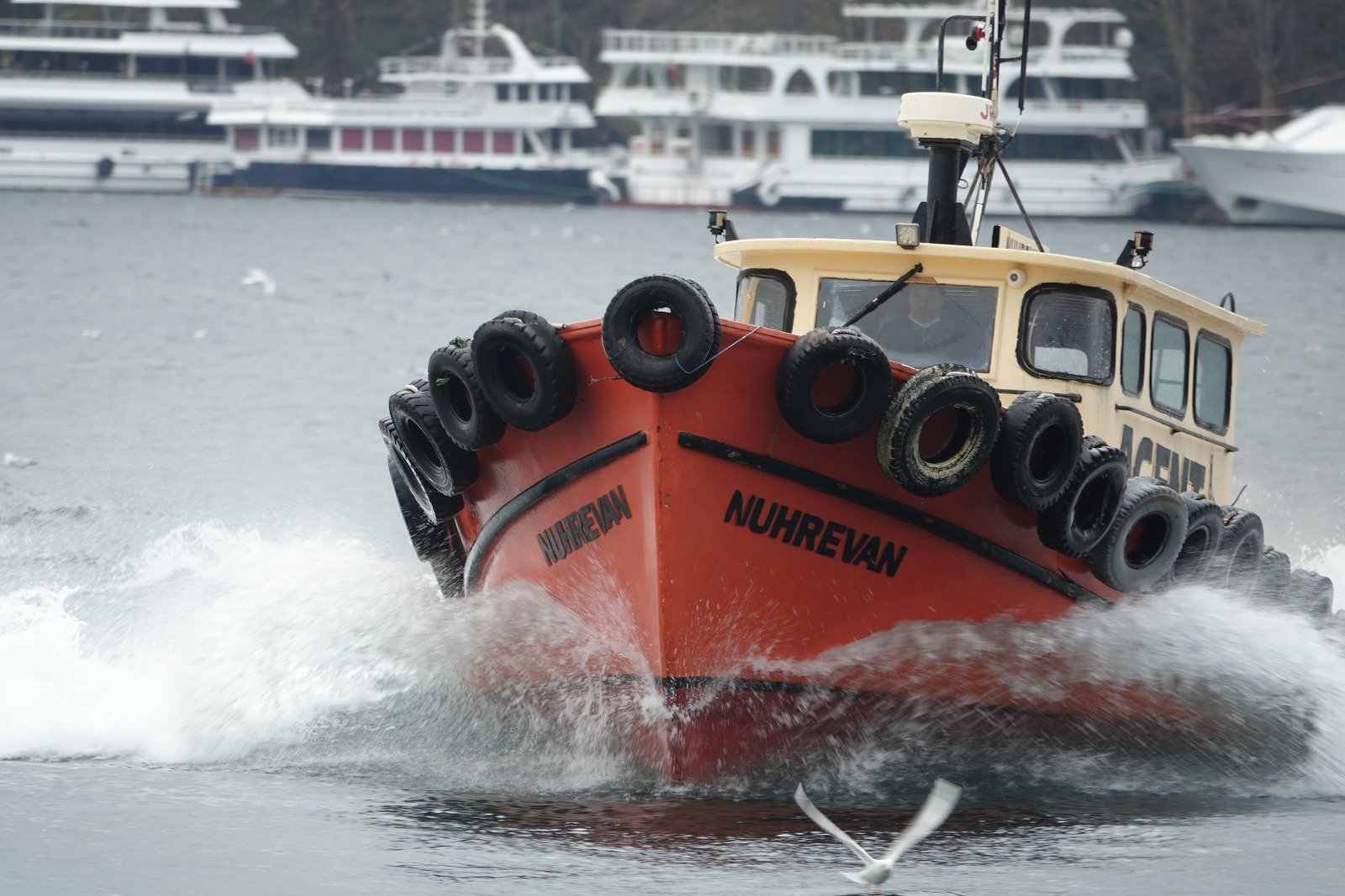 - What is the establishment story of the agency in Büyükdere?
- After school, I got a job at my uncle's company. I left this company to make better money. My first wish was to be a captain of one of the ferries of Şirket-i Hayriye. Even though I took the exams, I lost this chance because a problem was detected in my eye. I went to the army in 1956.
As for how I set up the Büyükdere agency; there were two persons named Kemal Özgen and İsmail Esen who had established the core of the first bosphorus agency in Anadolu Kavağı. They were looking for someone to drive their boat. Thus, I started working with Kemal Özgen. They had never hired anyone until then. However, as soon as I started, I talked about the inadequacy of the engine. What they called a motor boat was a small wooden boat powered by a disastrous 60-year-old motor. I managed to have full control of themotor boat in a very short time. So much so that it was said, "Alas! This man from Black Sea may disqualify us!" At that time, we were only taking letters to the ships. Later, I convinced Kemal Özgen to buy the ship of the ship owners Ahmet and Ferit İnal's motor boat, which was in Paşabahçe, and we became very comfortable thanks to that boat. While continuing my works, I realized that this business could not continue like this due to some special conflicts I had with Kemal Özgen. So I decided to open an agency myself. At that time it was 1966 and I was 30 years old. Therefore, I worked with Kemal Özgen for about 2 years.
At that time, there was a man named Arif Erten, the owner of the Boomerang company. It was the sole agent of all Russians in the time of the Soviet Union. In the same period, Boomerang asked me to leave Mr. Kemal and establish an agency in Büyükdere by offering their support. Even though we established a partnership, the agencies that stated that this partnership caused unfair competition started to stop giving us work. I was also not satisfied with the person who Arif Ertem gave me to work with. I was getting signals that if I opened an agency alone, I would get positive reactions from my environment. After a while, we terminated the partnership with Arif Erten.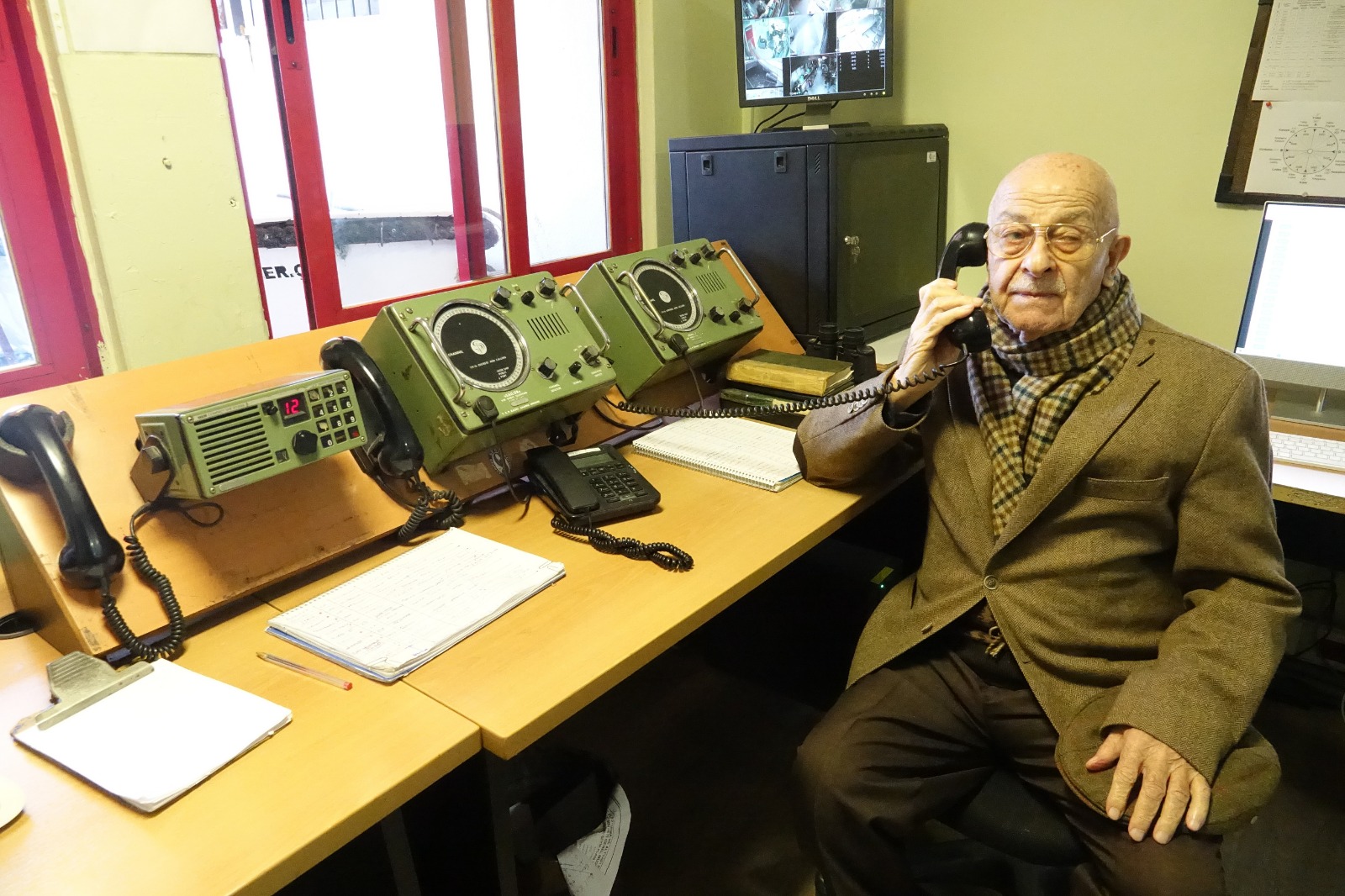 Then I continued my services in Büyükdere under the name of Bosphorus Ferry Services on my own. In 1967, I started to service with my first motor boat, which I had newly built, by giving the name of the family heirloom Nuhrevan. I put a marine VHF radiotelephone on this boat. Over time, Milovic, Ömer Zaimoğlu and Şark Ekspres started working with me. From 67 to 82, we worked full speed in Büyükdere. At that time, our Büyükdere Agency was like the meeting point of sailors and shipowners. Since then, we have established and developed deep-rooted friendships with the industry. Then, when ships were restricted from anchoring in Büyükdere and taking marin pilots became mandatory, the business decreased. When the military coup at 12 September took place and the period of one-way navigation began in the Bosphorus, anchoring in Büyükdere was also prohibited. In the past, there was no one-way navigation, which we called starboard navigation, and the ships could cruise differently according to the current. When the starboard cruise started, some measures were taken so that there would be no trouble arising from these decisions and that the accident would not occur. One of them was that it would be a problem so many ships wo wait side by side in Büyükdere. There they made marine pilots mandatory for the anchorage. So if you are going to anchor in Büyükdere, you need to get 4 pilots. Ships could not anchor in Büyükdere when 4 pilots were given to the ships that did not have any pilots. So the business was over in an instant. Therefore, 90 percent of our business shifted to the Ahırkapı anchorage in 1982.
After 1982, ships called again to Büyükdere, but these were not anchored but on-cruising ships. Anchorage, on the other hand, has become very exceptional. I started to provide the same services in Karaköy, compulsorily. I have been such a well-equipped service that agencies could then answer all their needs through my service. We, as Düzgit, established a real agency services. Of course, the fact that my children are new generation, so they know English and the schools they attend, as well as the fact that they have been working since childhood, made us stand out even more. With so much experience, they learned this business in a short time. In a short time, we were able to attract most of the customers to our side. So the business settled. I established the same organization in Çanakkale in 1984 under the name of Denizciler Düzgit Ship Agency. The services that we started from Karaköy in 1982 were named Düzgit Ferry Services in 1988 and started to be provided from Zeyport Port in Zeytinburnu with the decision of the Istanbul Governorship in 2005.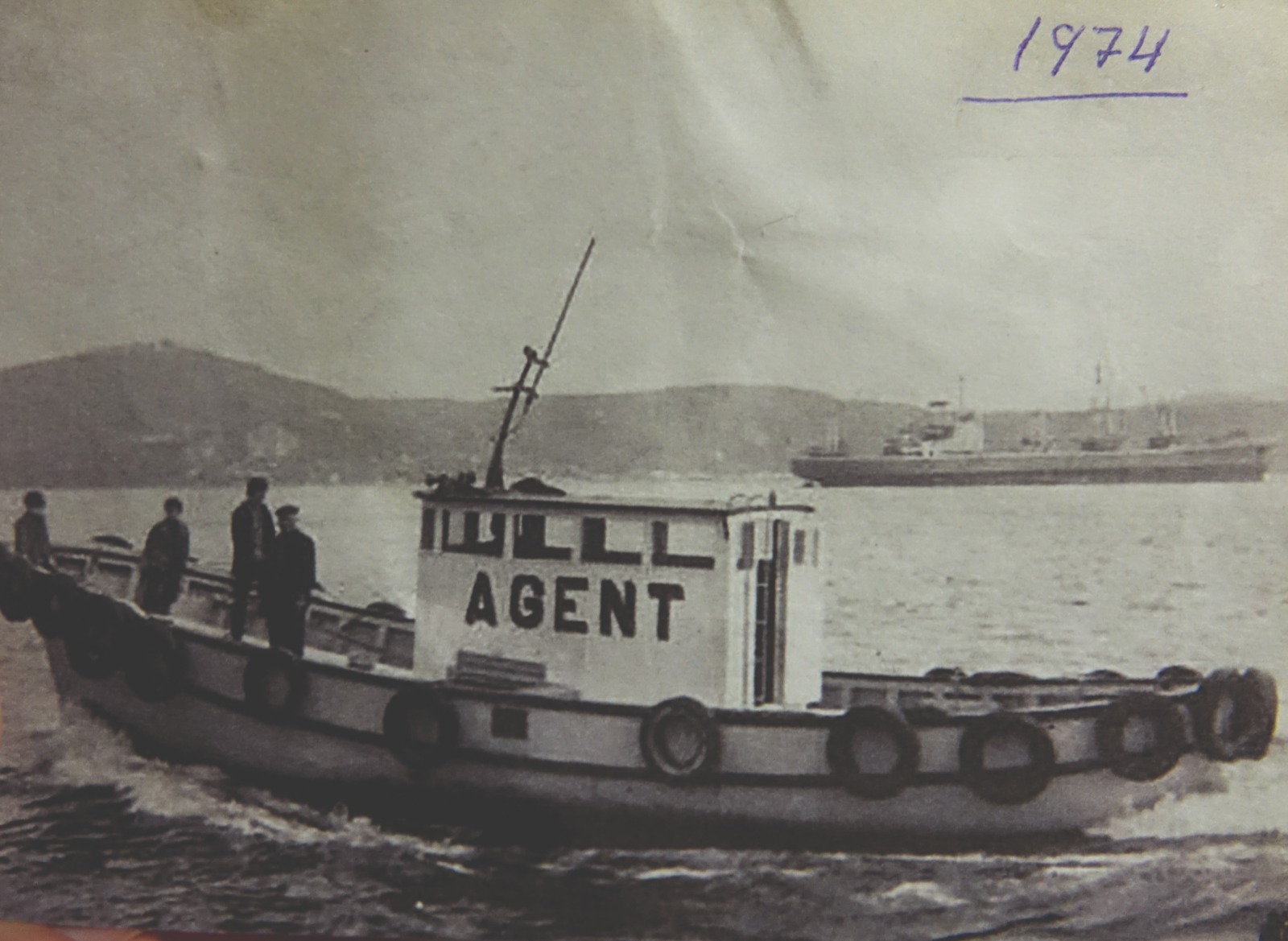 - Do you continue your works in the office in Büyükdere? Is the boat you said you built in 1967 still in operation?
- The first boat I built in 1967 still in operation. Her name is Nuhrevan. She still works in Büyükdere. I changed machines three times on that engine. I am still active in the office in Büyükdere, I continue to work. It is also a historical place. Let me tell you, there is even a plaque in the office that the President of the Republic gave me. The Chief Physician of Sarıyer State Hospital was a friend of ours. They needed some equipment. I provided one of them with my own means. They would also report such things to Ankara. After a while, an invitation came from the Presidency. At that time, the President was Süleyman Demirel. I was presented with a plaque with the inscription "Thanksgiving Plaque" on it. The plaque in that office has such a story, too. From where, to where...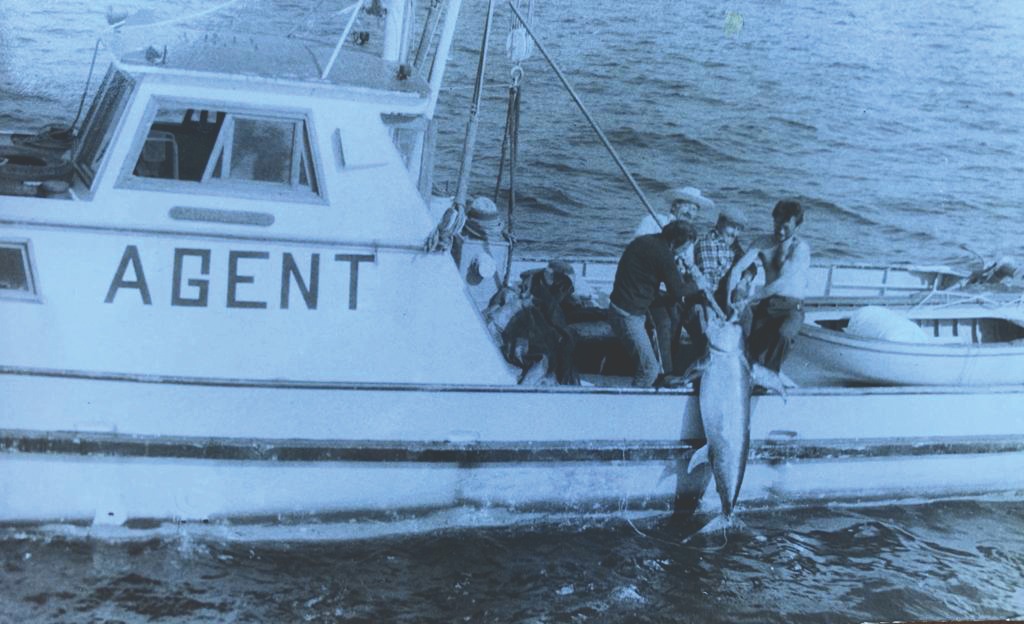 -  Did you have different ideas and initiatives about agency?
- We had different initiatives. While serving the ships, I saw that one of the things the ships wanted was mineral oil, that is, machine oil carried in 180-kilogram barrels. The ships wanted oil even at 3 am and stayed when it was not found. I also saw that there is Mobil on Selvi Cape on the opposite side of Büyükdere. On the other hand, there was Petrol Ofisi in Çubuklu. At first I learned how to buy and sell from them. We became the dealer over time. Then Shell, Castrol and BP got into the business and we became the only company that sold Mobil, BP and Petrol Ofisi oils at the same time and sold them all together for many years. Our biggest feature was that we served day and night. We would not turn down those who asked for oil at 2 a.m because we always had stock.
On the other hand, we had an acquaintance named Lütfü Koçyiğit, who worked at Tekel in the same years. He made a job offer to open Duty Free. Setur was aslo doing this job back then. On the other hand, the "duty free", which is also needed by the ships, also made sense to us. First, we offered a few shipowners to enter this warehouse business with us. Then my children stated that their school had just finished and that they could do this job. Strategically, the Dardanelles Strait was chosen because it was a dominant location for the ships coming to Marmara. In 1988, we both established Karaköy and at the same time, our duty free service started in Çanakkale under the name Düzkoç Turizm. We had a partnership with Necati Özer, who has been our partner in Çanakkale since 1984, under the name Düzgit Ferry Agency. In 1989, we also bought Çanakkale's oldest shipping agency Denizciler Vapurculuk, This was a company founded by the Anafarta family in 1938. Therefore, we had the two strongest shipping agencies in Çanakkale. In addition, we entered the duty free business under the name of Düzkoç Turizm with a separate partner. The work did not have a very large capacity because the work was limited to the number of ships passing through the strait and the potential of these ships. but it was always a priority for us to meet needs of the ships and to increase our service potential with the boats we have.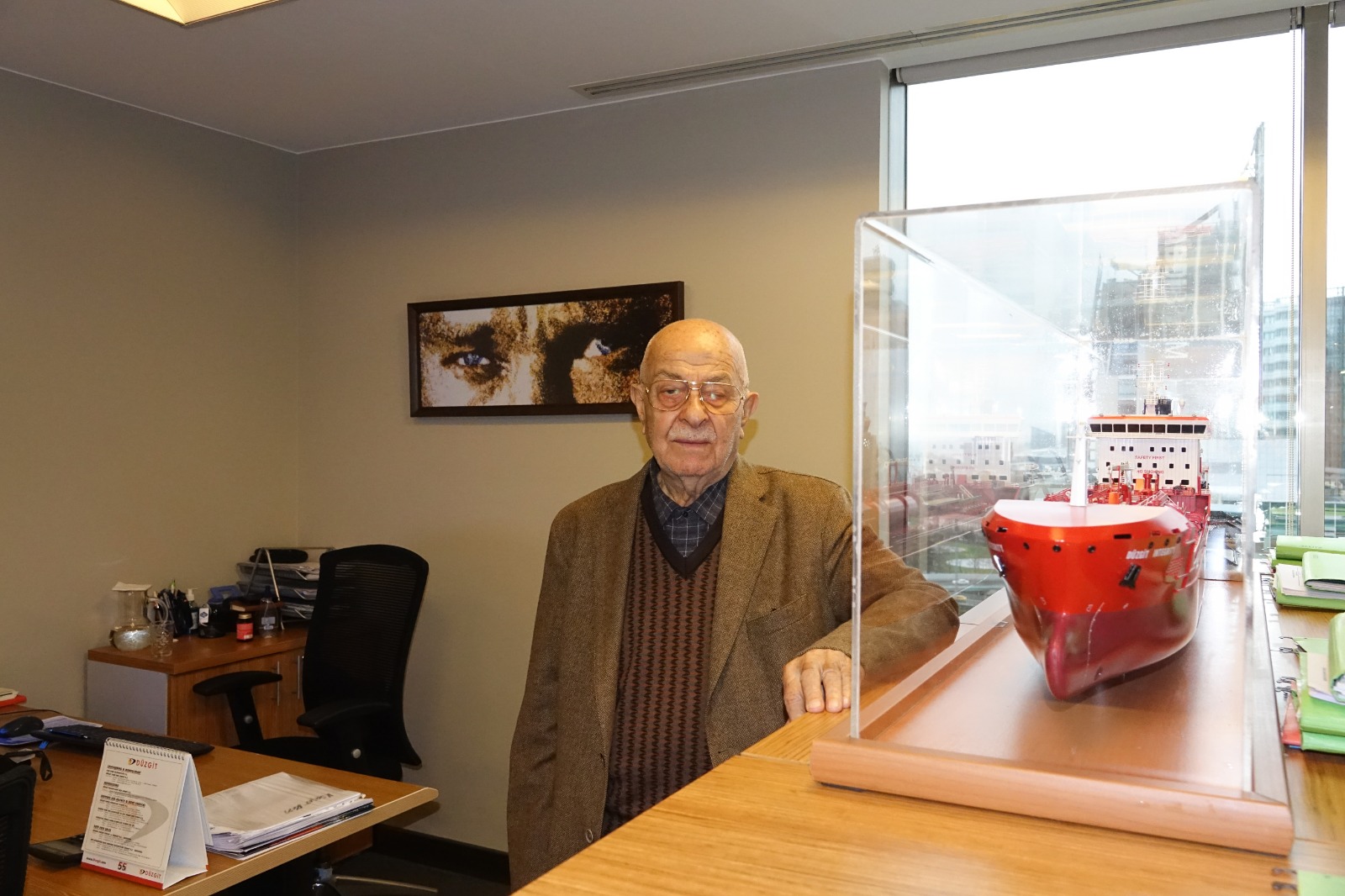 - Can you tell us about your shipbuilding side? What kind of projects have you been involved in, what was the role of your son, Ali Düzgit, who is a Master Engineer in this regard?
- As you said, my son Ali Düzgit is a Marine Engineer. We built many ships with him. While the ships were still under construction, customers were coming from the Greeks, who knows where they heard… Nowadays, there is no place China has not entered. We quit that job because China started building ships for half of what we built. No profit in it. It doesn't make sense because you don't make any money. We were building the ships in Tuzla. The ships we built at that time were around between 3000 DWT and 15,000 DWT. Afterwards, we built our own boats until 1997. Also, this line of business was important for its repair and maintenance as there was a serious fleet.
In 1998, Capt. Alev Tunç from Bora Shipping came to us with an offer. There was a assurance problem in the tender for the Naval Academy training boats he entered, and he wanted us to participate in this tender. Because one of my children knows this business, we have a place in Tuzla and we were able to help with the guarantee. We also got into this business. Our competitor in the tender was the RMK Shipyard-Koç Group. They gave 3 million dollars more expensive price than us. Despite this, the commander in charge of the tender talked to us and allowed us to lower it further. All the officers of the Navy are still trained on those boats. These are called training boots. We built 8 of them and they have a war operations center. So the same systems as on the big ships. After that, there were many public tenders we entered. We had strange experiences with TDI's pilot boats, Coastal Safety's SAR boats, ambulance boats, search and rescue boats and all others. This tender was very transparent. We also earned good money despite the discount we made. We made amazing boats, they are still appreciated even today.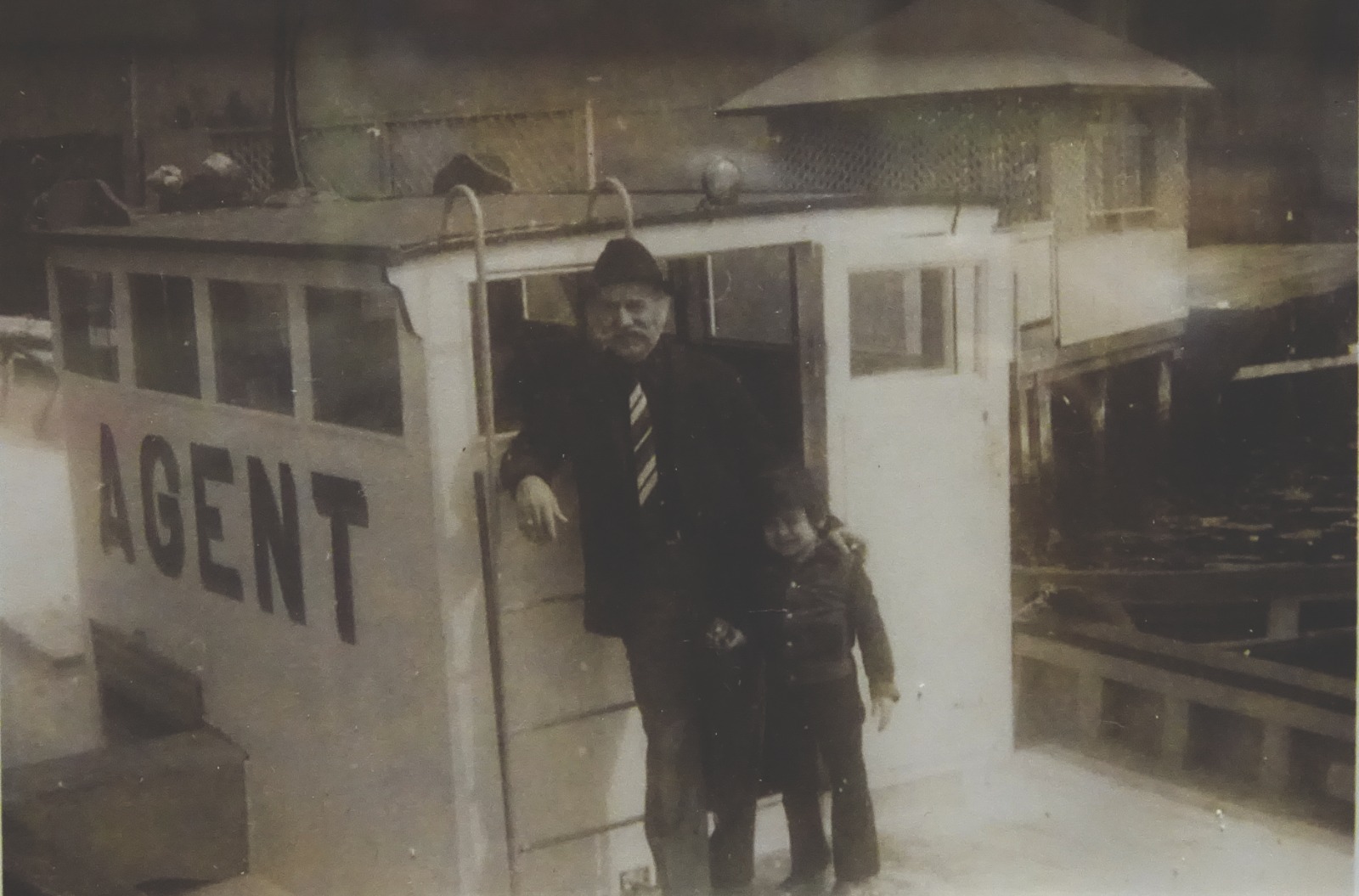 In short, we bought 2 ships from the Tekel administration. We bought the 300-ton dry cargo ships only because of their attractive prices. We saw that it has no meaning as a dry cargo, so we turned both ships into tankers. We made them work and we carried crude oil. When TÜPRAŞ was closed after the 1999 earthquake, we carried fuel oil from Aliağa to Istanbul for a while. We brought the crude oil from Tekirdağ to TÜPRAŞ from TPAO. Thus, we had a tanker experience.
Later, we contacted late Faruk Ürkmez to purchase his ships due to a tender. He also said he had ships for sale in the chamber's council, but these were container ships. My sons also contacted Faruk Ürkmez to purchase a tanker. However he had no intention of selling tankers, but offered a partnership on it. One of the reasons we became partners was the idea of making a chemical tanker with a stainless tank. Düzgit Gemi Mühendislik stands as a wild card. After that, we agreed to union our forces. We fitted out and sold a 30,000 DWT ship to Spain, that we bought from Russia. During our partnership, we have bought, completed, equipped and sold several such ships on the slipway. Then we agreed and ended the partnership in a friendly way. Then, we had ships built at  different shipyards and then sold them.
In 2008, we won the tender for Şehir Hatları (Public Ferries) ferryboats of İDO with ÇELİKTRANS. It was also an open and transparent tender that took place in front of everyone. We built 5 ferries. We have built ferries such as Beykoz, Sarıyer, Beyoğlu, Fatih ve Beşiktaş which are currently the ŞH series and are named after the seafront districts of Istanbul. They are still in operation in Istanbul making us proud right now.
In addition, when we heard that a new shipyard center was established in Yalova in the early 2000s, we bought a place there and made a shipyard investment there under the name Düzgit Yalova shipyard. We built two more ships for ourselves at our shipyard in Yalova. We built two more ships for ourselves at our shipyard in Yalova. Currently, our ship fleet consists of five chemical tankers from 3,000 DWT to 16,000 DWT and my son Metin Düzgit is successfully operating them.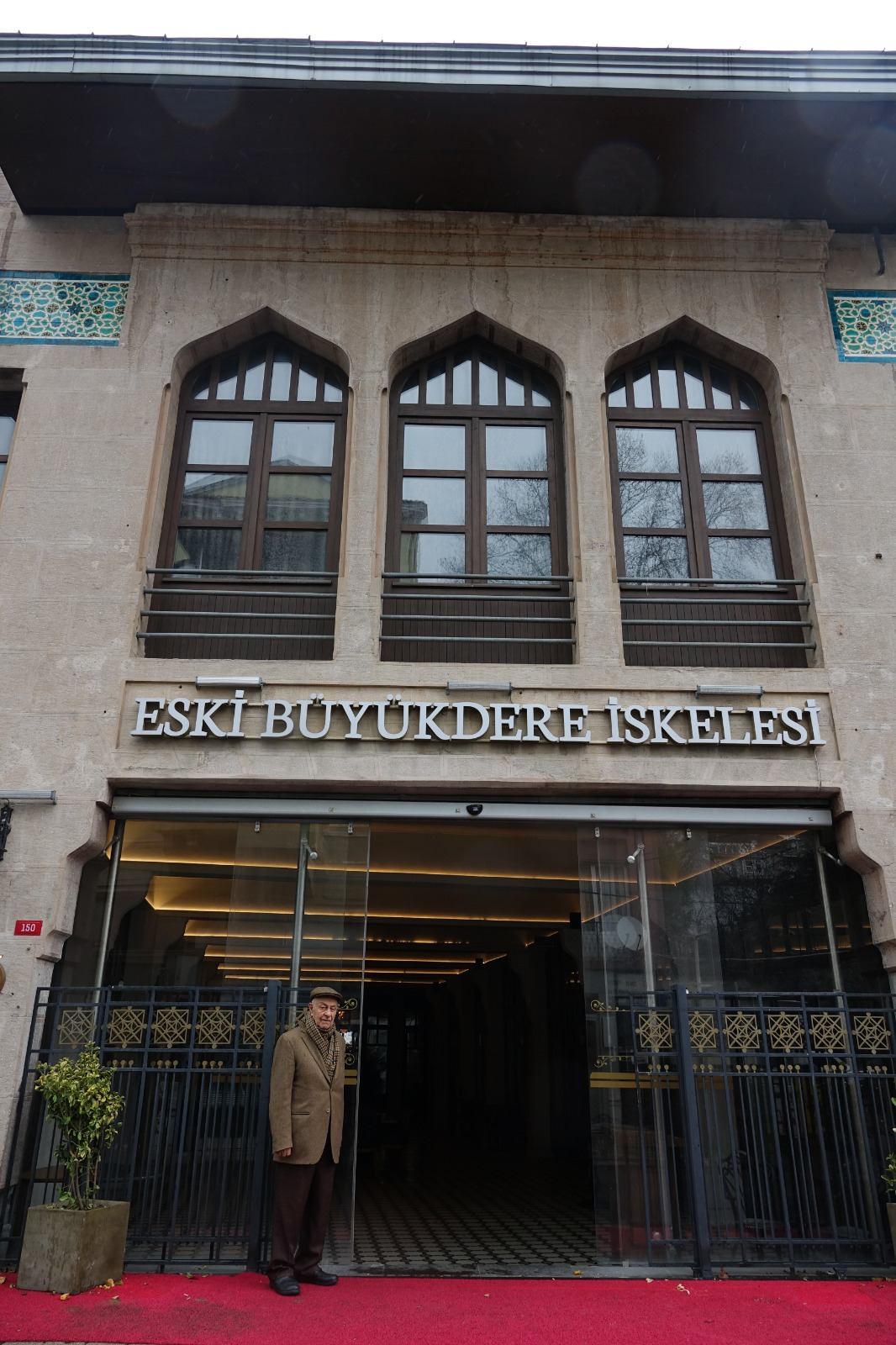 - Would you like to share one of the memories that you have experienced throughout your career?
-A lot of things have happened. However, we did not pay any attention to them. I would like to remind once again. Captain Saim, Saim Oğuzülgen is a friend with whom we have memories. I told him I wanted to pick him up from the ship myself when he had his jubilee before retiring. So we picked him up when he got off the last ship he worked. There was also a friend who recited such beautiful poetry back then, and he did not offend me. We took the Salih captain together from the ship and made a very enjoyable and original jubilee.
On the other hand, of course, I would like to tell you about one of the memories that I laugh a lot as I remember and that I do not forget. Our job is to take things to the ships and deliver the goods come out from the ship to the address. It is such a thing that although it may seem simple, if you give a wrong part to a ship, for example while doing a $100 engine service, you can suddenly be responsible for a loss of 100 thousand dollars. Of course, there is no software like DHL or cargo companies use. After all, things depend on your human attention. In short, one day, on another very busy day, we take the ship's crew along with the material, supplies and parts. Meanwhile, customs control is underway to get a man on board. There are huge official reports, interrogation records are being filled. Where do you come from, where are you going, manifesto, I mean a lot of document work. Those things had a charm back then, you would definitely bring a carton of cigarettes or a gift when you went to the ship, and the marine pilots also knew. People were also focusing on this, so that the bureaucracy should be settled as soon as possible, so that everyone could do their job.
One day, the ship is checked for the seafarer who will join the ship again and the documents are filled. So procedural matters are settled. Then we turned back from the ship and went upstairs by the customs. What do you think we saw there? The seafarer we needed to take to the ship was standing in front of us. All the controls were made, but the man to go to the ship was not taken. It is our duty to take the man to the ship, but we forgot to take the man. Of course the ship was gone. They couldn't say anything from the ship either. At that time, they did not have such facilities, but they could call only with VHF radio. It could also be heard at a distance of half an hour. Then we sent the man to Bandırma to catch the ship…
- We heard that among your hobbies is hunting swordfish. Can you talk about this hobby of yours?
-I am one of the few people in swordfish hunting, it is the thing I enjoy most in my life. I don't know what the vacation is, I've never been on a vacation. But I don't count as vacation when I go for spearfish just because I earn money. There are some very nice photos too. I used to harpoon when I was younger. There is a board called "post" in front of the boat, you climb 7-8 meters above it. Swordfish have a period in April, a period when they are quite confused. It's a period when they pull out their tail and mane on their back and are seen very easily. We see that too. We approach 7-8 meters ahead of the engine so that it does not make them run away from the engine with the plank called "post" in front of the boat. On the other hand, I was one of the first to catch swordfish with a net. There is a fish called Tulina (bullet tuna). Since there was too much tulina when I threw a net, I named this net as a net of tulina. However, we started to catch swordfish with this net. Still mostly tulina came, but a small number of spearfish were also caught in the net. On the other hand, it was a serious source of income. When I started agency, of course, I was away for a long time. When I started to feel comfortable, I turned to fishing again. Of course, there are not that many fish in the strait anymore. The years when I fished happily were the 80s. I took it out with the Nuhrevan boat. At that time I was out in Marmara, then I went to Saros Gulf. Then I went to Kusadasi for a long time. Then I went down to Marmaris, Alanya. Spearfish were very valuable back then.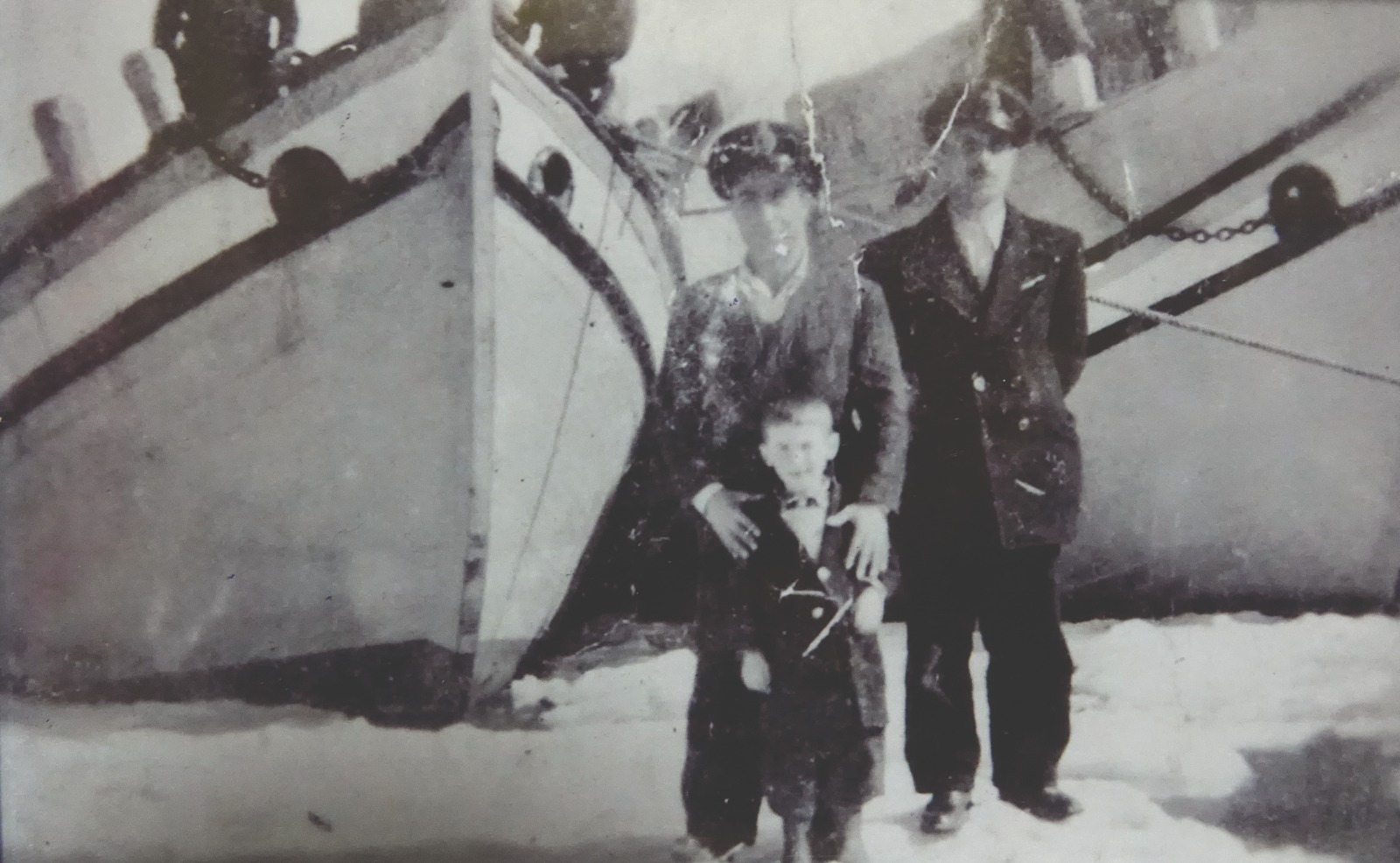 - Mr. Salim Düzgit, do you have any advice for young people who want to start business life?
-First of all, honesty, honesty and honesty. They should never fail to be honest. Working hard is, of course, the sine qua non of success… that's why I always say; they need to wear the clothes that they like and they are okay with. So a job, event or moment, they should be satisfied first. Result work need to make them happy before anyone else. Work done for only the sake of business will not please themselves or others. I say they should wear something only when they really like it and it suits them.
- Dear Salim Düzgit, we thank you so much. 

TO SEE THE WHOLE ISSUE PLEASE CLİCK: SEANEWS ISSUE 80 SALİM DÜZGİT