A brand new shipping company: MOVERS Shipping
We had a short interview with Captain Numan Çokgörmüşler, who is the General Coordinator of Movers Denizcilik Ticaret A.Ş. about the establishment and aims of the company.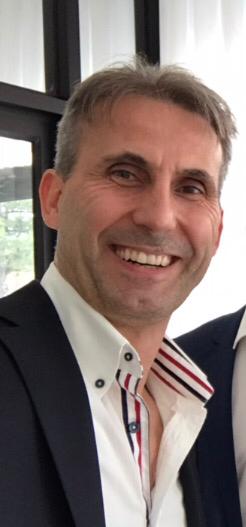 -  SeaNews: Captain Çokgörmüşler, can you tell us about yourself as we start our interview?
- Captain Numan Çokgörmüşler: I graduated from İstanbul Technical University Maritime Faculty (Merchant Marine Academy, Deck Department) Maritime Transportation and Management Engineering Department in 1992. I started my professional career as a deck officer at DB Deniz Nakliyat T.A.Ş. I have held various positions in the leading companies of the sector (Dünya Shipping, Hayri Baran, Arkas, Uzmar, Beşiktaş Shipping). I completed my master's degree in Maritime Management at Dokuz Eylül University Institute of Social Sciences, and my PhD in Marine Economics at İstanbul University Institute of Marine Sciences. At the moment, I feel happy about being the General Coordinator of Movers Denizcilik Ticaret A.Ş.
- Can you give us information about the establishment of Movers Shipping?
- Movers Denizcilik Ticaret A.Ş. is a brand new ship management company that was officially established in May 2021 and became operational in our head office in İstanbul Kozyatağı on July 1, 2021, with its dynamic structure and targets to play a decisive role in many areas in the maritime sector in the medium and long term.
"Movers have the goals to play a decisive role in the maritime sector"
We are operating our 2 P Panamax and 2 MPP multi-purpose project ships with great enthusiasm, with our team of 20 highly motivated personnel, who are experts in their fields and we are happy to share the same feelings with.
In this context, we took over the ships named Movers 3 and Maryam, one of which was banned for 1 year and the other for 3 years from Australian ports, from its troubled former operator, ASWAN Shipping, and we are proud of operating them successfully in a short time. Those beautiful ships, whose problems were quickly solved by us and returned to the operation, completed their two flags, two class and one PSC inspections with zero deficiency, and thus became a source of great happiness and motivation for us.
 -  Would you like to talk about your goals as a company?
- To operate our current fleet of 4 ships above international and current market standards. In addition, we continue to work very intensely with all my teammates, day and night, to make that and similar success stories that I mentioned above, together with those who believe in us.
"We aim to make greater contributions to the Turkish Maritime"
With the support of our Qatari investors, we aim to make greater contributions to the Turkish Maritime by improving our fleet in terms of quality and quantity in line with our strategic goals and with market conditions, needs and demands.
-  Do you have anything to add to these topics?
Ultimately, we always keep "human" in our focus, as the whole company, office staff and management, while advancing towards those goals. Although the place where we look at maritime and seafarers is the "other side" of the table; we operate our ships with an understanding that our perspective and feelings never change, and we bid farewell to all our friends, sea workers from our office, to our ships with these feelings. We do that with faith, with these people, whom we see as members of our Movers Shipping family, who believe in each other, trust each other, and who we think will stand side by side and shoulder to shoulder under all circumstances.
"We respectfully salute the unsung heroes on the frontline of the Covid-19 pandemic"
We consider that the increase in formations that lack a sense of belonging in our sector lately is the most important problem Turkish maritime encounters. As Movers, we think that this feeling, understanding and structure that we are trying to create in a positive way is the real value that makes us "MOVERS".
Hereby, we would like to thank you for giving us this opportunity to express ourselves accurately and directly to all the stakeholders of our industry. We respectfully salute the unsung heroes on the frontline of the Covid-19 pandemic, who waves their flags around the world's seas.
-  Captain Çokgörmüşler, thank you for your time. We wish you success.