ASTANA – Russia's Lukoil is considering shipping Kazakhstani oil through the partly Kazakhstani-owned Caspian Pipeline Consortium (CPC), rbcdaily.ru reported October 5.
Lukoil is considering four routes: the CPC, oil tankers to the Lukoil Volgograd refinery, the Baku-Novorossiysk pipeline, and the Baku-Tbilisi-Ceyhan (BTC) pipeline.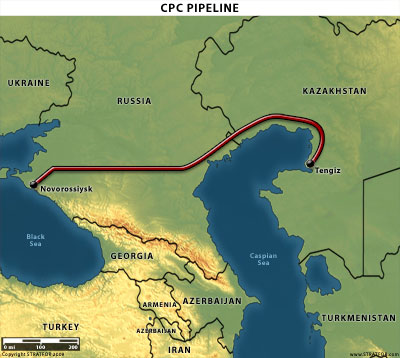 Kazakhstan has refused an offer to ship oil through the BTC line, considering it disadvantageous, Russian oil consultant Mikhail Krutikhin told rbcdaily.ru. Kazakhstan instead will increase the annual quota for oil shipment through the CPC from 27m tonnes to 52.5m tonnes starting next year, Kazakhstani Oil and Gas Minister Sauat Mynbayev said October 4.
In other news, the state oil and gas monopoly Kazmunaigaz has decided against holding an initial public stock offering, lenta.ru reported October 7. Instead, it plans to finance a US $20 billion investment programme by selling euro bonds and borrowing domestically.