US Navy sails past disputed Spratlys as Sino-American tensions rise
THE 8,886-ton USS Decatur, a guided missile destroyer, has conducted 10-hour patrol in the South China Sea within 12 nautical miles of Chinese-held Spratly Islands, which Beijing has militarised and claimed as Chinese territory, contrary to the July 2016 ruling of the Permanent Court of Arbitration in The Hague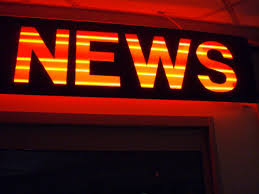 THE 8,886-ton USS Decatur, a guided missile destroyer, has conducted 10-hour patrol in the South China Sea within 12 nautical miles of Chinese-held Spratly Islands, which Beijing has militarised and claimed as Chinese territory, contrary to the July 2016 ruling of the Permanent Court of Arbitration in The Hague.

'US forces operate in the Indo-Pacific region on a daily basis, including the South China Sea. All operations are in accordance with international law and demonstrate that the United States will fly, sail and operate wherever international law allows,' a US defence official told CNN.



In the last 10 days, Beijing has denied a US Navy warship permission to visit Hong Kong, after the US State Department approved a sale of military equipment to Taiwan, and a high-ranking Chinese naval officer cancelled a meeting with his American counterpart, reported CNN.



'We're sorting out some tension, trade tension and all,' said US Defence Secretary Jim Mattis. 'But I don't think that we're seeing a fundamental shift in anything. We're just going through one of those periodic points where we've got to learn to manage our differences.'



The US also flew B-52 bombers over the South China Sea and East China Sea, areas considered sensitive by the Chinese military. The flights drew a protest from Beijing, which labelled them provocative.


This news 958 hits received.