Trump clinches NAFTA talks with Canada ending its virtual ban on US dairy
US PRESIDENT Donald Trump clinched a deal with Canada, rescuing the historic North American Free Trade Agreement (NAFTA) from near oblivion from an impasse over Canadian protectionism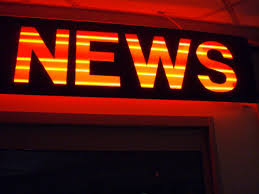 US PRESIDENT Donald Trump clinched a deal with Canada, rescuing the historic
North American Free Trade Agreement
(NAFTA) from near oblivion from an impasse over Canadian protectionism.
The new accord now provides American farmers access to the hitherto virtually inaccessible Canadian dairy market, as well as stronger intellectual property rights.
The deal also calls for cars to have 75 per cent of their content originate in the US and Mexico, up from the current 62.5 per cent, and for 40 per cent of a car to come from workers who are paid more than US$16 per hour.
He is now set to sign a successor to the North American Free Trade Agreement that will make revisions to a deal he once called a 'disaster', easing uncertainty for companies reliant on tariff-free commerce, Bloomberg reported.
US and Canadian negotiators worked around the clock to secure an agreement just before the Sunday midnight deadline, allowing leaders from those nations and Mexico to sign the accord by late November.
The 24-year-old NAFTA will now be superseded by the
US-Mexico-Canada Agreement
, or USMCA, covering a region that trades more than $1 trillion annually.
'It is a great deal for all three countries,' said President Trump, adding that it resolved 'deficiencies and mistakes in NAFTA, and opens markets to our farmers and manufacturers, reduce trade barriers to the US and will bring all three great nations closer together in competition with the rest of the world.'
Said Canadian Prime Minister Justin Trudeau: 'It is a good day for Canada and our closest trading partners.'
Said Mexican negotiator Jesus Seade: 'NAFTA 2 will give certainty and stability to trade.'
US equity futures, Canada's dollar and Mexico's peso all gained on the news. The loonie climbed to its strongest since May against the greenback, while the Mexican peso rose as much as one per cent.
The Trump administration had already agreed last month with Mexico, but Canadian talks appeared to have reached an impasse.
Canada agreed to raise the threshold for applying duties to cross-border purchases, a key demand from the US. Canada's new so-called de minimis level will be C$150 (US$117) for customs duties, up from C$20 now, and C$40 for sales taxes
The National Retail Federation was pleased with the outcome: 'The administration, as well as officials from Canada and Mexico, should be applauded for months of hard work aimed at modernising NAFTA for the 21st century.'
This news 1181 hits received.