Transpacific capacity outstrips demand, pulling down freight rates
SHIPPING lines are failing to control capacity in spite of the 2M alliance's removal of one of its transpacific loops, according to Alphaliner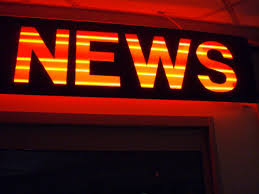 SHIPPING lines are failing to control capacity in spite of the 2M alliance's removal of one of its transpacific loops, according to Alphaliner.
Owing to declining utilisation levels on ships sailing from Asia to the US west coast,
MSC
and
Maersk Line
suspended their joint Eagle/TP1 service, removing 9.5 per cent of the 2M's total weekly capacity on the trade lane, reported UK's The Loadstar.
MSC blamed the 'challenging operating environment for business in the transpacific trade.'
The 2M loop withdrawal will only remove 1.5 per cent of the total capacity deployed on the route. In contrast, Alphaliner said that by September the trade would see an extra 6.9 per cent capacity - at a time of decreasing cargo growth.
It said the 2M's capacity withdrawal would be negated by APL's decision to commence its Eagle Express (EXX), Ningbo and Shanghai to Los Angeles service in early August and the upgrade of its EX1 express service, replacing 5,100 TEU ships with vessels of 6,500-7,500 TEU by July.
In addition, the transpacific market this year saw the launch of newcomer SM Line's PNS service last month, as well as the up-sizing of ships deployed by the Ocean Alliance from 12,000 TEU to 14,000 TEU.
Container spot rates on the route have fallen for the past few weeks, with the Asia to US west coast component of the Shanghai Containerized Freight Index (SCFI) decreasing a further 5.7 per cent last week, taking the short-term rate down to US$1,194 per FEU, with anecdotal reports suggesting that some carriers are touting rates below $1,000.
'The transpacific route is facing increasing pressure from surplus capacity and falling freight rates,' said Alphaliner.
This news 1573 hits received.