Tanker 'Silver' hard aground in southern Morocco
On Dec 23, 2013, the "Silver" ran aground near the the port of Tan Tan in southern Morocco with a cargo of 5000 tons IFO 380 oil on board which was destined from Santa Cruz de Tenerife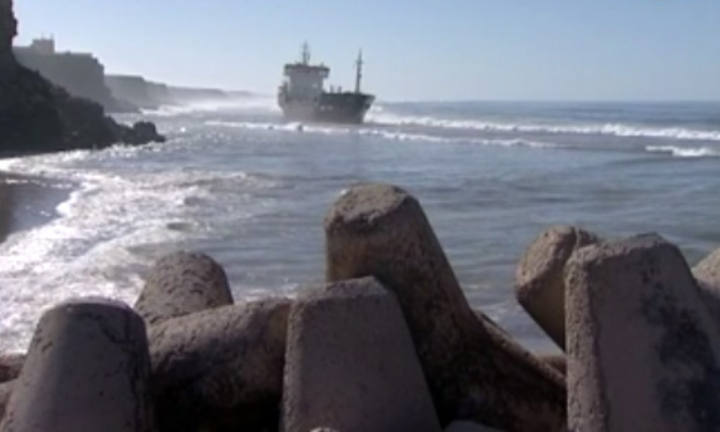 On Dec 23, 2013, the "Silver" ran aground near the the port of Tan Tan in southern Morocco with a cargo of 5000 tons IFO 380 oil on board which was destined from Santa Cruz de Tenerife, where the ship had sailed on Dec 20, for a thermal station 300 km south of Agadir.
Bad weather had prevented the ship from entering the port, so it was anchored nearby.
But due to the strong swell the anchor dragged and the ship was swept onto the shore. Spanish aid was requested to refloat the vessel.
The ship was hard aground near the harbor entrance of Tan Tan after hitting rocks, but no major leaks have so far been reported.
All attempts to free the vessel have so far failed raising fear of an oil spill. Two vessels were expected from the Canary Islands in an attempt to pull the ship out to sea, an 11500-hp-tug was expected on Dec 27 coming from La Luz in Las Palma, as well as experts of Smit Salvage from the Netherlands and assisted by a helicopter of the police.
On Dec 26 a meeting was held in Tan Tan to discuss salvage methods and to avoid an ecological desaster including the Moroccan owner Marcab Sarl, insurers and the salvors.

This news 17950 hits received.