Sri Lanka rejects US warnings of Hambantota to be used by Chinese military
SRI LANKA's Prime Minister Ranil Wikremesinghe has dismissed as 'imaginary' US Vice President Mike Pence's warning that the port of Hambantota could potentially be used as a Chinese military installation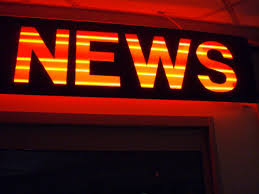 SRI LANKA's Prime Minister Ranil Wikremesinghe has dismissed as 'imaginary' US Vice President Mike Pence's warning that the port of Hambantota could potentially be used as a Chinese military installation.

State-controlled China Merchants Port Holdings (CM Port) took over the control of the facility on a 99-year lease last year, giving Sri Lanka funds to repay Chinese loans.



In a speech at the Hudson Institute, Vice President Pence accused China of using 'debt diplomacy' to expand its influence at the expense of developing nations, The Maritime Executive reported.



'Just ask Sri Lanka, which took on massive debt to let Chinese state companies build a port with questionable commercial value. Two years ago that country could no longer afford its payments - so Beijing pressured Sri Lanka to deliver the new port directly into Chinese hands. It may soon become a forward military base for China's growing blue-water navy.'



At a forum recently at Oxford University, Prime Minister Wikremesinghe revealed that the Sri Lankan Navy's Southern Command will be moved to the port of Hambantota to provide port security. 'The US Defense Department has been briefed on these developments,' Mr Wikremesinghe said.



'There are no foreign naval bases in Sri Lanka,' he added. 'The Hambantota port is a commercial joint venture between our ports authority and China Merchants - a company listed in the Hong Kong Stock Exchange.'



Despite its indebtedness to China, Colombo continues to accept loans for Chinese-built infrastructure. Work on the new Southern Expressway between Hambantota and Matara is nearly complete, backed by a US$1.9 billion concessional loan from the Export-Import Bank of China. The road is being built by China State Construction Engineering Corporation and its partners.



'When [the expressway is] completed, travel between Colombo and Hambantota will be shortened from four and a half hours to around two,' deputy general manager of CSCEC's Sri Lanka branch Jia Ruihua told state-owned China Daily.


This news 543 hits received.