Truck strike at Chittagong disrupts 5,000 TEU
THREE days of strike action by owners of trucks and covered vans to protest a new traffic liability law in the Dhaka division was halted following a meeting with government officials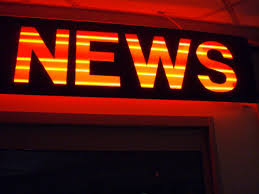 THREE days of strike action by owners of trucks and covered vans to protest a new traffic liability law in the Dhaka division was halted following a meeting with government officials.

The strike had disrupted transportation of 5,000 export containers to the off-docks located near Bangladesh's Chittagong port.



Since the strike action was held in the 17th district of the Dhaka division, no trucks or containers could enter or leave. The majority of Bangladesh's 4,000 garment factories are located in its Dhaka division and trucks were unable to reach Chittagong port during the strike.



In addition to import container cargo from Chittagong port, the transport of raw materials and other consumers goods also was disrupted and trucks were unable to reach garment factories and other warehouses situated in the Dhaka division, reported IHS Media.



According to the Bangladesh Inland Container Depots Association (BICDA), the rate of container turns to the off-docks during the strike days was below 50 per cent.



'Every day about 4,000 TEU of outbound containers reach the off-docks. But during the strike days every day only about 1,700 to 1,800 containers could reach it,' BICDA secretary Ruhul Amin Biplob told IHS Media.



The new law states that a driver will be sentenced to up to five years in prison for killing any person on the road unintentionally and will be sentenced to death for killing a person on the road intentionally.



Mr Biplob said that as a result of the strike being called off, there will be a huge rush of containers in the inland container depots, adding that container cargo handlers will work quickly to try to make up for lost time.



Truckers had protested the new law since the bill's passage by parliament on September 19. The president of the People's Republic of Bangladesh signed the bill last week, making it a law, prompting the strike by the drivers.


This news 615 hits received.