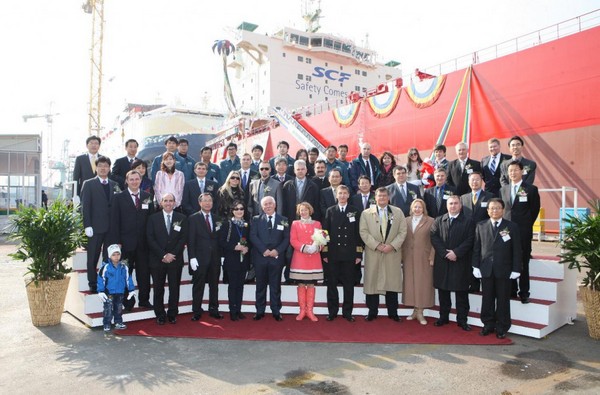 Naming ceremony of the first ship in the series of dual RS/ABS class bulk carriers for OAO NOVOSHIP was held on 19 November, 2012 at the shipyard Hyundai Mipo Dockyard Co Ltd, Republic of Korea. The ship was named NS ENERGY.
Main particulars:
 length – 225 mwidth – 32.25 mfreeboard depth – 19.5 mdraught loaded – 14.1 mmaximum speed – 14.5 knots
RS class notation: KM(*) Ice3 AUT1 OMBO bulk carrier CSR BC-A GRAB(20t)(ESP)
NS ENERGY bulk carrier is a first bulk ship in RS class constructed in compliance with the IACS Common Structural Rules for Bulk Carriers. As of November 2012, 82 bulk carriers are classed by RS, the total deadweight of them is about 2.8 mln t. Over 40% of RS classed bulk carriers have an ice category.