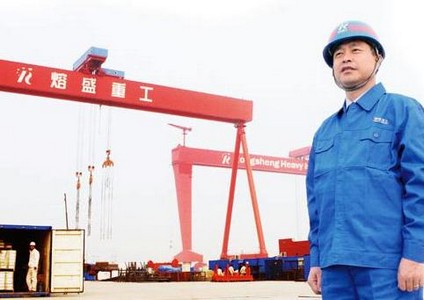 Faced with plunging demand for ships it seems that shipbuilders have turned to oil and gas sector.
One of such examples is Rongsheng Heavy Industries Group Holdings Ltd., which has formed a new offshore-energy equipment unit aiming to focus on offshore and marine business and hoping that the new unit will generate half of its orders in the next five years, Bloomberg reports.
Two more shipbuilders have pursued this idea as well. Just last month Guangzhou Shipyard International Co Ltd announced that it will set up a wholly owned subsidiary in Guangzhou which will be engaged in the design, construction and maintenance of offshore vessels and platforms, Reuters reveals.
Yangzijiang Shipbuilding Holdings Ltd. and Qatar Investment Corp. in February formed a joint venture to set up two companies based in Singapore and China. The main tasks of the companies are to provide offshore oil and gas industry service and to produce and repair offshore and marine vessels and platforms, the company said in a statement.
"This is going to be difficult as everybody wants to jump on the bandwagon,"Chief Financial Officer Sean Wang is cited by Bloomberg as saying. Making offshore products also requires higher capital investment and the use of more advanced technology than dry-bulk ships, he added.