Port of Hamburg plunges ahead towards a more fully digital operation
UNDERWATER drones, autonomous trucks and paperless customs clearance are all in the immediate future at the Port of Hamburg, says an official press release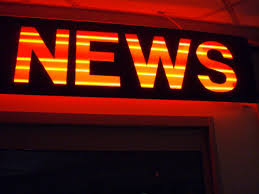 UNDERWATER drones, autonomous trucks and paperless customs clearance are all in the immediate future at the Port of Hamburg, says an official press release.

The Digital Networking conference run by Port of Hamburg Marketing (HHM) showed just how far the port has progressed, it said.



'In respect of digitisation, the Port of Hamburg is a worldwide beacon offering many USPs,' said HHM joint CEO Axel Mattern.



Rail, road and inland waterway traffic is already digitally guided, said port development chief Sebastian Saxe.



Artificial intelligence in guiding traffic will already be a major topic next year, said Dr Saxe with networking vehicles with traffic lights and guiding truck columns through intersections.



The introduction of 5G in the port as a testbed will facilitate implementation of further visionary projects. This infrastructure offers a superb way of enabling all players in the port to head into the future together, he said.



Drones will also be an indispensable feature of the port. Hamburg Port Authority can envisage using underwater drones to monitor quay walls and Elbe sediment in future, said Dr Saxe.



The Hamburg Vessel Coordination Centre (HVCC) is one example of just how well networking between the variety of companies and institutions is functioning.



Data from pilots, the Kiel Canal, Elbe Lateral Canal and from Rotterdam constantly show vessel handling is even smoother.



'Other ports are not waiting,' said Dr Saxe.


This news 1022 hits received.