Nor-Shipping appoints its first sustainability and technology chief
NOR-SHIPPING has appointed Silje Bareksten as its first head of sustainability and technology to lead the development of the Blue Economy hall and champion Nor-Shipping's green and digital initiatives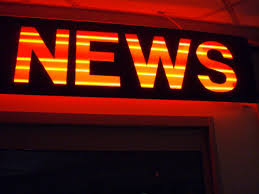 NOR-SHIPPING has appointed Silje Bareksten as its first head of sustainability and technology to lead the development of the Blue Economy hall and champion Nor-Shipping's green and digital initiatives.

Nor-Shipping's exhibition hall A now focuses on the Blue Economy to showcase firms and concepts that balance business with sustainable resource use and environmental protection.



Prior to taking on the new role Ms Bareksten was head of Smart City in Oslo, where she created the first smart city accelerator and helped position the Norwegian capital as a smarter, greener and creative place to live and do business.



Speaking about her new role, Ms Bareksten said: 'The oceans hold the key to our future and an increased focus on sustainability, new regulations and emerging technologies represent both huge business opportunities and vital ingredients for the prosperous development of society.



'It's my aim to help drive Nor-Shipping in a direction which proves that long-standing commitment to environmental progress, investment in diversity and openness to change is not only necessary but profitable. The potential is vast for the players who can act fast to create growth through sustainable and responsible practices.



'We'll be doing all we can at Nor-Shipping 2019 and beyond to help them succeed in these ambitions.'



Nor-Shipping 2019, which is expected to attract 30,000 visitors from across the globe, takes place in Oslo and Lillestrom, Norway, from June 4-7 2019.



Hall A will be designed as an innovative and inspiring space for exhibitors and visitors, helping them demonstrate and engage with 'tomorrow's business solutions today'. It will focus on five proposed areas: sustainable ocean economy, sustainable infrastructure, decarbonisation, protection of ocean life, and the development and implementation of responsible practices.



Nor-Shipping's other themed halls showcase IT & navigation, safety & rescue, shipbuilding & repair, maritime services & logistics, and propulsion & machinery.


This news 701 hits received.