Old Dominion Q3 profit up 69.5pc to US$173.4 million as sales rise 21.2pc
NORTH CAROLINA trucker Old Dominion Freight Line, posted a third quarter 69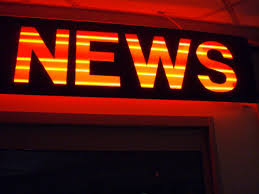 NORTH CAROLINA trucker Old Dominion Freight Line, posted a third quarter 69.5 per cent net profit increase to US$173.4 million, drawn on revenues of $446.2 million, up 21.2 per cent year on year.

For the first nine months of the year, the NASDAQ-listed Thomasville-based company posted a 21.2 per cent increase in net profit to $879.2 million, drawn on revenues of $3.01 billion, up 22.3 per cent year on year.



'The 21.2 per cent growth in revenue over the same period of last year included a 12.5 per cent increase in LTL revenue per hundredweight and an 8.1 per cent increase in LTL tons,' said CEO Greg Gantt.



'The increase in LTL tons resulted from an increase in LTL shipments of 9.7 per cent that was partially offset by a 1.4 per cent decrease in LTL weight per shipment.' he said.



'Ongoing demand continues to be strong and we wanted to protect service and capacity for average-weighted LTL,' Mr Gantt said. 'We haven't seen anything at this point be it the macroeconomic numbers we look at or customer feedback that would suggest any kind of slowdown.'



Old Dominion plans to continue taking market share (currently about 9.5 per cent of LTL) by adding more service centres to its network, which stood at 234 facilities at the end of the quarter.



CFO Adam Satterfield said that Old Dominion maintains a long-term, strategic focus on its plan to take more market share by acquiring real estate and building service centres in dense lanes. It may make sense to invest in the business and expend capital even if the short-term top line revenue trend is moving in the other direction, he said.


This news 497 hits received.