Mumbai's JNPT to create an inland dryport network near farms, factories
MUMBAI's Jawaharlal Nehru Port Trust (JNPT) plans to commission two dry ports at Wardha and Jalna in its home state of Maharashtra within a year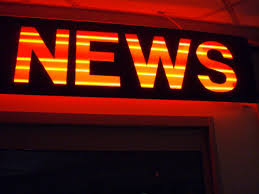 MUMBAI's Jawaharlal Nehru Port Trust (JNPT) plans to commission two dry ports at Wardha and Jalna in its home state of Maharashtra within a year.
The Jalna port will come up close to Aurangabad, with an annual capacity of 20,000 TEU. The Wardha dry port will be near Nagpur, with another 20,000 TEU capacity, reports the daily Hindu, of Chennai.
Around INR400 million (US$5.8 million) will be spent on each of the ports. JNPT has also decided to start similar dry ports in Nashik and Sangli. While Wardha will cater to Nagpur, Jalna will serve Aurangabad and Sangli will help Kolhapur.
'Development work on Jalna and Wardha has already begun and should be ready,' said JNPT chairman Neeraj Bansal in a presentation to Shipping and Highways Minister Nitin Gadkari, JNPT said. He was making a presentation on the ports to Union Minister for Road Transport, Highways and Shipping, Nitin Gadkari.
A dry port will help logistics companies consolidate their operations and complete export and import procedures at inland locations closer to farms and factories.
'It provides customers better control over the cargo,' the official said
Dry ports will provide customs clearance for containers. 'The dry ports will lead to 20 per cent reduction in costs for exporters, faster clearances and better control over cargo,' the official said.
This news 1222 hits received.