China cushions domestic blow of Sino-US trade war with state subsidies
CHINA will reimburse the buyer for the cost of the 25 per cent tariff on soybean imports from the US if the cargoes are for state reserves, reports Bloomberg News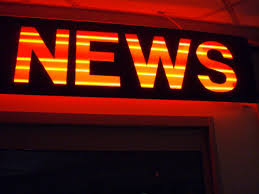 CHINA will reimburse the buyer for the cost of the 25 per cent tariff on soybean imports from the US if the cargoes are for state reserves, reports Bloomberg News.

Extra duties were applied to a range of US farm products from July 6 in retaliation for President Donald Trump's tariffs on US$34 billion of Chinese goods. State reserve buyers will pay the additional tariff before the government, according to the people, who asked not to be identified because they?re not authorised to speak to the media, later reimburses it.



Sinograin, the group that handles state stockpiles, wasn't immediately available to comment. At least one US soybean cargo currently on the water is destined for state reserves, according to one of the people.



The government holds an unknown amount of soybeans in reserves as part of its food security stock. While it suspended its direct purchase of domestic oil seeds for state reserves, it's likely that imports by state-owned companies have contributed to the stockpiles, according to the US Department of Agriculture (USDA).



China is the world's biggest importer and America's largest customer in a trade worth $14 billion last year. The Asian country's imports may top 100 million tonnes in 2018-19, the USDA predicts.


This news 1177 hits received.