Maersk and MSC introduce emergency bunker surcharge
DANISH Shipping giant Maersk Line has followed its 2M Alliance partner Mediterranean Shipping Company (MSC) in introducing an emergency bunker surcharge from June 1 on all corridors as rising fuel prices ramp up unit costs and erode profitability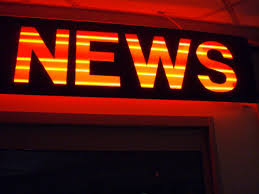 DANISH Shipping giant Maersk Line has followed its 2M Alliance partner Mediterranean Shipping Company (MSC) in introducing an emergency bunker surcharge from June 1 on all corridors as rising fuel prices ramp up unit costs and erode profitability.

The Danish carrier will impose a US$60 per TEU and $120 per FEU bunker surcharge on all cargo globally, effective June 1 on non-Federal Maritime Commission (FMC) corridors, and from July 1 on FMC corridors.



'The increase in bunker price in 2018 has been significantly higher than what had been expected and has now reached a level of $440 per ton in Europe, the highest since 2014. The increase is more than 20 per cent compared to the beginning of 2018 and this unexpected development means that it is no longer possible for us to recover bunker costs through the standard bunker adjustment factors (BAF),' Maersk Line announced in a customer advisory.



MSC said fuel prices were up more than 30 per cent this year, and almost 70 per cent since last June, with prices in Europe passing $442 per ton last week. The carrier said crude oil was hovering around $80 a barrel - the highest since 2014 - and 'emergency action' was required.



'MSC is therefore introducing a worldwide temporary emergency bunker surcharge on all ocean and land-based cargo carriage with immediate effect. This last-resort measure is essential to ensure that we navigate these challenging economic conditions in a steady and sustainable way and continue to provide a high quality of service to all our customers,' the carrier said.


This news 2546 hits received.