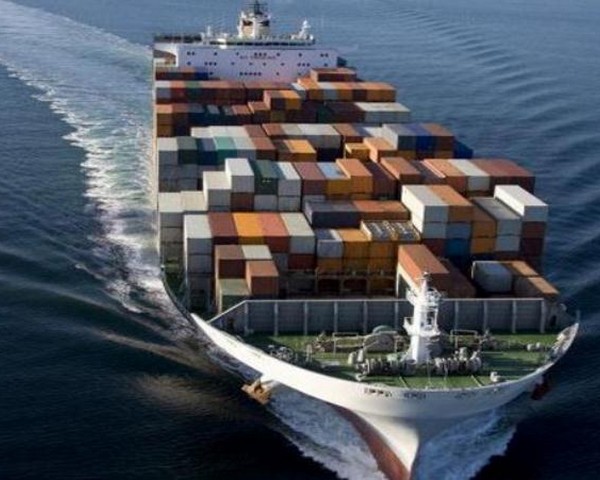 In view of the latest developments on the market concerning a dire need for increasing efficiency of ships, optimising energy consumption and cutting CO2 emissions to meet ever more stringent environmental requirements, World Maritime News Staff have contacted one of the leading market players, namely Lloyd's Register to discuss some of these topics. Hereby, we are bringing you the answers we have received:
1. Last month, i.e. on October 16th, Lloyd's Register announced a major breakthrough, based on a recently conducted research, according to which container stacking weights can be modified to allow the carriage of more cargo, could you tell us something more about that and what will that mean for carriers?
Advanced research and development indicates that container stacking weights can be modified to allow the carriage of more cargo.
In an 18,000 teu design the increase in cargo weight could be as much as 10%, says Tom Boardley Lloyd's Register's Marine Director. The benefits are lower costs, lower emissions and a lower carbon footprint.
"The results come from looking hard at ship efficiency – how can we optimise designs? Clearly there has been scepticism over many ship efficiency claims and much of the problem comes down to lack of common approaches to measurement, so you end up comparing apples with oranges. But the work that we have been doing in examining the forces involved in container stacks is throwing up some really interesting and innovative results.
These results indicate clearly that we will be able to allow much higher cargo weights and enable more operational flexibility – and to do this in safety. The potential in cargo increase is considerable," Mr. Boardley said.
When speaking about the safety element of the equation Mr. Boardley said that they are helping the owners reduce risks and further reduce uncertainties in container stowage planning and operations.
"We have been carrying out a broad range of investigation and re-formulation of calculations into operational ship accelerations and ship motions. This is not just mathematics – real containers have been load tested at full scale and ships have been instrumented; we have been modeling the impact of our new insights for the larger 16-18,000 teu designs now emerging and, looking to possibilities in future, for next generation 22,000 + teu ships.
The results have been really interesting and positive. In some locations, in some designs, you may have to reduce container weights. But having satisfied ourselves the risks are managed there are big benefits in overall carrying capacity. It's not about more container slots – it's about being able to load more containers that are carrying cargo and being able to have more options as to where to load which can help speed up cargo operations, reducing time in port, energy used and driving increasing asset efficiency ashore and afloat.
The larger the ship, the bigger the benefit as the efficiencies are scaleable. The next steps towards final confirmation and the ability to offer new rules will go for validation by the Lloyd's Register Technical Committee in November," Mr. Boardley added.
According to him these latest findings are important and support the approach that considerable savings can be made through innovative research and a greater understanding of operational requirements and realities.
"Anyone looking at big container ships will benefit from this work. There is still more work to be done. But we will be changing our rules and hope to bring this into practice soon," Mr. Boardley pointed out.
2. What are the standards for certification of new eco-friendly ships? Is the criteria based on IMO standards or?
Currently there are no global standards or global definition for an 'Eco-Friendly' ship. Depending on how you define Eco-friendly, there are IMO standards for Air Emissions (SOx, NOx), Energy efficiency, Ballast Water treatment etc.
In that respect, LR has its own Class Notation for environmental protection – the ECO Notation which sets performance and design standards above regulatory requirements and is certified through normal Class surveys.
3. In your opinion, what is the situation on the market in terms of meeting standards for cutting emissions from ships and how can the situation be improved?
The market is meeting the standard set by international regulations for reducing emissions – future reduction levels for reducing emissions allow the ship-owner / operator to choose the optimal route to meet the standard based on their operating profile and cost effectiveness of solutions. In some sectors new solutions to meet the required standard are being designed to ensure practicality and cost effectiveness.
4. Lloyd's Register has released 'LNG fuelled deep-sea shipping – Outlook for LNG bunker and fuelled newbuilding demand up to 2025'study recently, what is in your opinion necessary for adoption of LNG as a fuel?
The necessary elements are the following: a combination of the right pricing, infrastructure and technology.
In the short term LNG as fuel is looking most attractive for short sea shipping solutions – such as in Norway and parts of the Baltic where a combination of local availability of LNG, fiscal incentives, societal demand and small scale makes uptake relatively easily achievable. For the deep sea trades, where most of the world's fuel to power ships is consumed, uptake is highly dependent on the price of LNG, or perceptions of the future pricing, compared with existing heavy fuel oil or other alternatives.
5. When can we expect widespread adoption of LNG bunker?
We will see more local/regional uptake in the short term. Later, global trading uptake may be taken up first by certain ship type segments – possibly containerships and passenger ships before tankers and bulkers. What we may see is the adoption of flexible engine technologies allowing managers to switch fuel types using dual or triple fuelled engines.
6. What will be the role of Lloyd's Register in that process and are there any activities underway on promoting this alternative to potential customers?
Lloyd's Register has long been leading the way in helping the industry manage LNG containment in cargo ships with the largest market share of LNG carriers. Many of these LNG carriers have also used LNG as fuel.
Last year a Dutch owner, Deen Shipping, took delivery of the first LNG fuelled newbuilding oil tanker – built to Lloyd's Register class. In January the largest LNG fuelled application built to date, again under Lloyd's Register class, will be delivered at STX Turku to new owners Viking Line. This new passenger ship, the Viking Grace, dwarves all other new LNG as fuel applications. In addition we are involved in a significant number of joint investment projects on a wide range of technology and ship type projects to use LNG as fuel. What sets Lloyd's Register apart is our sophisticated approach to helping ship-owners, shipbuilders and regulators understand and manage the risks involved in LNG ship design, ship operations and, vitally, bunkering operations.