Intermodal fortunes rise, but shippers brace for higher rates to come
THE Intermodal Association of North America (IANA) posted a 6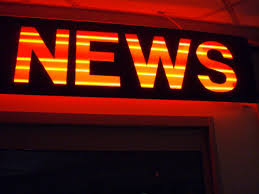 THE Intermodal Association of North America (IANA) posted a 6.7 per cent year-on-year increase in volume led by a 16 per cent surge in trailers on flatcars, reported IHS media.

Container traffic increased 6.8 per cent and 53-foot containers rose 6.2 per cent, said IANA. Container lessors were near full booking on equipment to intermodal marketing companies.



Union Pacific has already booked its contract slots for domestic boxes in Southern California. CSX said it will take a methodical approach so not to disrupt the peak season as a means to extend its scheduled railroading model to intermodal.



IANA said service was substandard last winter, and many carriers are investing capital in leasing locomotives and training new conductors to be ready in the second half, but 'rail networks remain fragile'.



Although dwell times are shorter, train speeds are slower than last year and the five-year average. 'Shippers should buckle up for the ride and expect higher rates if they've played the spot market in recent years,' said the report.


This news 828 hits received.