ICTSI declared preferred bidder to run container terminal in Sudan
MANILA's International Container Terminal Services Inc (ICTSI) has been declared as the preferred bidder to operate, manage and develop the South Port Container Terminal (SPCT) in Sudan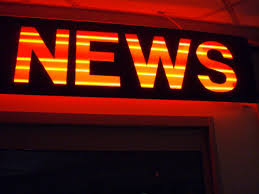 MANILA's International Container Terminal Services Inc (ICTSI) has been declared as the preferred bidder to operate, manage and develop the South Port Container Terminal (SPCT) in Sudan. reports the Philippine Star.

ICTSI said the state-run Sea Ports Corp of Sudan (SPC) has confirmed it as the preferred bidder to operate and manage the SPCT under a 20-year concession, it was disclosed in a Philippine Stock Exchange filing .



'ICTSI will resume the operational and development responsibility for SPC's existing container terminal infrastructure and terminal handling equipment,' the company said.



The tender process was led by SPC, with Hamburg Port Consulting as international advisor, and attracted bids from a number of international port operators.



In 2017, SPCT had a throughput of 470,000 TEU. The terminal has a capacity in excess of one million TEU.



SPCT has state-of-the-art container terminal assets. It has a land area of 180 hectares and a 1,200-metre quay wall, with a design water depth of up to 16 metres and thus the capability to receive global shipping lines' largest container vessels.



It has equipment that includes eight ship-to-shore gantry cranes and an extensive range of yard handling equipment including more than 20 rubber-tyre gantry cranes (RTG).



'ICTSI said it will enter into negotiations with SPC for the purpose of concluding the concession agreement,' said a company statement.



'ICTSI shall make a proper disclosure on the completion of the concession agreement, as and when appropriate,' it added.



In the first quarter of 2018, ICTSI handled consolidated volume of 2,325,540 TEU, a two per cent year-on-year increase.



'The increase in volume was primarily due to continuous improvement in global trade activities particularly in the emerging markets, continuing ramp-up at ICTSI Iraq, and ICTSI Democratic Republic of Congo (IDRC), and contributions from Victoria International Container Terminal and South Pacific International Container Terminal Ltd. the company's new terminals in Melbourne, Australia and Lae, Papua New Guinea, respectively,' the company said.



This was, however, tapered by the volume decline in Guayaquil, Ecuador and Karachi, Pakistan.



Revenue from port operations amounted to US$325.4 million, a nine per cent year-on-year increase from $297.2 million.


This news 1763 hits received.