Contship Italia doubles Milan-Zurich intermodal rail services
CONTSHIP Italia has doubled its intermodal rail services between Milan and Zurich, with plans for expansion into the Bavarian market by September, reports London's Loadstar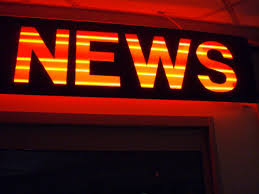 CONTSHIP Italia
has doubled its intermodal rail services between Milan and Zurich, with plans for expansion into the Bavarian market by September, reports London's Loadstar.
Since 2013, volumes have grown to 13,000 TEU a year. 'Our ultimate aim is to secure five to 10 per cent of Swiss container volumes - that's 50,000 TEU annually,' said Contship marketing chief Daniele Testi.
'This won't be easy, but we added a new service from Milan to Zurich on July 2, and from September will have three round trips a week into Munich,?said Mr Testi, adding that his aim is to secure five to 10 per cent of the Swiss container market.
Mr Testi said work was under way to boost capacity at the Port of La Spezia. 'Our plans at the port will see capacity increase from the current 1.4 million to two million TEU. This is a long project but we hope to have the full thing finalised by 2023.'
Today, 35 per cent goes by rail, with 65 per cent by truck with the 2023 objective is to have the modal split 50:50.
'Even at 35 per cent, this is still three times more rail-to-port traffic than seen across the rest of Italy - this shows our focus is not just on speeding quay times,' he said.
'This requires increased train sizes; we presently run 550-metre trains, which handle 1,200 TEU, but we need 700-metre trains and we are working on this.'
But Mr Testi said there was a need to upgrade security once the containers were on the train and moving.
'We have had issues with containers being opened - mainly for theft - once they've left the port,' he said. 'Even if the attempted theft fails, once the seals have been broken the containers need to be returned.
'But in general, our customers are happy with the way we are progressing. We will never be able to compete with the likes of Rotterdam but that is not our intention. We are focused on a very specific market and we are working towards achieving these aims.'
This news 1334 hits received.