Hong Kong holds Asian Logistics, Maritime Conference November 20-21
THE eighth Asian Logistics and Maritime Conference (ALMC) on November 20-21 at the Hong Kong Convention and Exhibition Centre (HKCEC) will focus on Asian connectivity in the new global and regional economic order, as well as the new retail revolution and its impact on logistics and supply chain management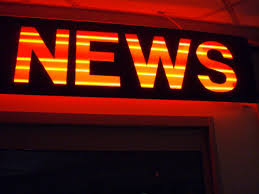 02 September 2018 - 19:06
THE eighth
Asian Logistics and Maritime Conference (ALMC)
on November 20-21 at the Hong Kong Convention and Exhibition Centre (HKCEC) will focus on Asian connectivity in the new global and regional economic order, as well as the new retail revolution and its impact on logistics and supply chain management.
The event is jointly organised by the Hong Kong Trade Development Council (HKTDC) and the Government of the Hong Kong.
The key themes of the conference include logistics technologies, cold-chain logistics and regional development particularly in the Guangdong-Hong Kong-Macau Bay Area.
There will be three thematic tracks, covering maritime, air freight and supply chain management (SCM), together with forums on regional opportunities to be hosted by Canada, Chongqing, E'Zhou and Zhuhai.
Alongside the conference, the ALMC exhibition will house more than one hundred exhibitors offering SCM, maritime and e-commerce solutions. One-on-one business-matching sessions will also be arranged throughout the event.
This news 749 hits received.