Kerry Logistics ramps up H1 profit driven by strong Asian trade
HONG Kong-based 3PL Kerry Logistics saw double-digit profit and revenue growth for the first six months of 2018 from the corresponding prior-year period, fuelled by strong Asia trade and increasing volume in the region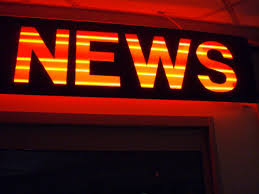 02 September 2018 - 19:06
HONG Kong-based 3PL
Kerry Logistics
saw double-digit profit and revenue growth for the first six months of 2018 from the corresponding prior-year period, fuelled by strong Asia trade and increasing volume in the region.
Turnover in the first six month of 2018 surged by 27 per cent year on year to reach HKD17.46 billion (US$2.22 billion), while core operating profit rose 19 per cent from HKD1.02 billion in the first half of last year to HKD1.22 billion in the same period this year. The company's core net profit soared 22 per cent to reach HKD700 million.
Kerry Logistics announced that its International Freight Forwarding (IFF) business made a profit of HKD235 million, up by 6 per cent on the same period of 2017, while its Integrated Logistics (IL) business recorded a profit of HKD1.11 billion up by 25 per cent on the first six months of 2017.
'The China-US trade dispute has caused manufacturing capacities to shift from mainland China to other Asian countries, bringing about an increase in shipping volume and production activities in Asia,' said William Ma, group managing director of Kerry Logistics.
Trade volume between mainland China and the US is expected to dwindle in the near future, and as a result, certain Asian markets will likely benefit from the increased intra-Asia trade as customers look for alternative supply sources beyond mainland China and the US, explained George Yeo, chairman of Kerry Logistics, according to media reports.
'Asia has been experiencing the fastest trade volume growth for both imports and exports, driven by rising domestic consumption and increased investment,' he said. 'We expect our Asian business to continue to grow and contribute to a major part of the group's profit in three to five years' time.'
This news 929 hits received.