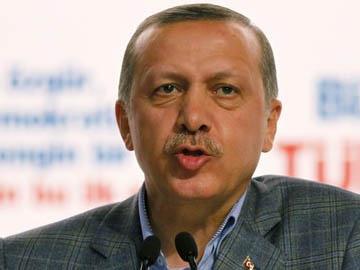 Turkish PM Recep Tayyip ErdoğanThe Turkish prime minister has complained about the delay in the Nabucco project, designed to carry Caspian natural gas to Europe.
"We say we are ready for everything, but those playing the coordination role have not yet come up with serious action," Recep Tayyip Erdogan told the Black Sea Energy and Economic Forum, organized by the Atlantic Council, yesterday.
The Nabucco project is designed to carry Caspian natural gas through Turkey, Bulgaria, Romania and Hungary, ending in Austria. Intergovernmental agreements have been signed between the countries and the Nabucco Consortium is working on securing an energy supply as well as financing.

Talking about the supply, transit and consumption dimension of natural gas, Erdogan said the supply dimension of the project was still missing.

"Each day that passes is to the disadvantage of the project," he said.

The Nabucco project will contribute to the diversification of energy resources and routes of Europe, he said. "The European Union is supporting the project, but we are waiting for implementation."

He also criticized the European Union for still not opening Turkey's entry talks on the energy chapter. As a candidate for EU membership, Turkey needs to complete talks in 31 policy areas. Greek Cyprus is blocking talks on the energy chapter. "Some are trying to use opening talks in this chapter as a threat. This is not proper."

Erdogan asked the forum to take a fair approach to energy issues. "No one is secure unless everyone is secure. This is valid for energy issues as well." He added that whatever Turkey brought to the agenda, it did for the good of humanity.
"When we said that the issue of the Iranian nuclear program should be solved through dialogue and diplomacy, we did it in the name of global peace," he said. Turkey voted against UN sanctions against Iran for Tehran's controversial nuclear program.

Erdogan said Turkey was unable to obtain the necessary support when it raised issues such as Palestine, Afghanistan, Iran and Iraq.