Don't look to Northern Sea Route to replace Suez any time soon: Maersk
HAVING arrived at St Petersburg after completing a trial passage on the Northern Sea Route with the 3,500-TEU Venta Maersk, prospects look less than promising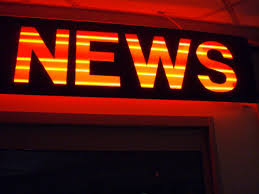 HAVING arrived at St Petersburg after completing a trial passage on the Northern Sea Route with the 3,500-TEU Venta Maersk, prospects look less than promising.

'We do not see the Northern Sea Route as a viable commercial alternative to existing east-west routes,' said Maersk chief technical officer Palle Laursen.



'Today, passage on the route is only feasible for around three months a year, but some experts believe that may change with time,' he said.



'The Northern Sea Route is widely seen as offering a potential long-term alternative to using the Suez Canal for Far East to Europe trades and if developed could have a major impact on container shipping activities and ports in the Middle East,' said a report in the Maritime Standard of Dubai.



The ice class Venta Maersk, one of Maersk?s Baltic feeders, started its voyage in Vladivostok. The route included further stops at terminals in Vostochny and Busan, before passing through the Bering Strait on its way to Bremerhaven.



Said Mr Laursen: 'The trial allowed us to gain exceptional operational experience, test vessel systems, crew capabilities and the functionality of the shore based support setup.'



The Venta Maersk and all systems aboard are reported to have performed well in the unfamiliar environment. While the passage is feasible around this time of the year and is marked by a lack of obstructive ice, ice conditions in the East Siberian Sea required assistance by icebreakers, said Maersk.


This news 956 hits received.