APMT invests in West African ports, but steers clear of congested Lagos
MAERSK's APM Terminals is investing billions of dollars in West Africa seaports - but not in Lagos, the much-maligned regional container hub, reports Fort Lauderdale's Maritime Executive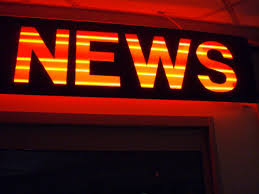 MAERSK's APM Terminals is investing billions of dollars in West Africa seaports - but not in Lagos, the much-maligned regional container hub, reports Fort Lauderdale's Maritime Executive.

In Liberia, APMT has put US$110 million into its port at Monrovia in line with a concession agreement with the government, including include $50 million for wharf upgrade and $60 million for equipment, said the Maersk unit's country director George Adjei.



The investment is already near the total amount that APMT promised to put into the port over the entirety of its 25-year lease, reported the local Liberian Observer.



APMT and its partners are also spending $1.5 billion on a greenfield multi-purpose port in Tema, Ghana, located on a site adjacent to the current seaport. Construction is under way and expected to open next year.



Tema's port handles 70 per cent of Ghana's trade, and has been overwhelmed by cargo traffic. The new facility will have 3.5 million TEU of capacity, 17 berths and enough depth to handle 13,000-TEUers - many times larger than the biggest vessels that currently call.



Twenty per cent of the total investment will go not to the port, but to improvements to the highway that connects Tema with Ghana's capital, Accra, 15 miles away.



APMT also holds an existing lease at the Apapa terminal in Lagos, Nigeria, the busiest container terminal in all of West Africa.



But Lagos is notoriously congested, due in large part to the unusually poor state of the Oshodi-Apapa Expressway. Potholes give sections of the highway the appearance of an offroad racetrack; gridlock is a near-permanent condition; and truck drivers routinely park their vehicles and take up residence on the road.



When traffic is at its worst, car and minibus drivers have taken to driving on the wrong side, headed against the flow, in order to bypass jammed lanes. In July, Nigeria's government reportedly blamed Maersk and Cosco for the congestion.



'Like many ports in Europe and the United States, Lagos grew from a port into a city and at some point, the limitations of that combination is reached,' said APMT Africa-Middle East chief Peder Sondergaard.



To bypass these limitations, APMT said that it was negotiating with Nigeria's government to build a $2.6 billion multipurpose facility at Badagry, 35 miles to the west of Lagos and 30 miles east of Cotonou, Benin.



Many Nigerian importers have begun to land their cargoes in Benin in order to avoid Lagos, especially since Cotonou Port has made significant improvements in productivity in recent years.



A brand new port at Badagry would create a modern alternative to Lagos, but closer to market than Cotonou and located within Nigeria's borders.



But Maersk faces trouble in Badagry's free trade zone component received government approval in 2017, but little progress has been made since. Drewry has noted that falling container volumes in Nigeria have undercut the business case for greenfield port projects in the region.



Even if it were built, the highway between Badagry and Lagos would not be much of an improvement over the Oshodi-Apapa: even Nigeria's government admits that it is in a 'deplorable state'.



The Badagry port development consortium's website was online as recently as late August, but it is no longer available.


This news 980 hits received.