China Logistics Property soars 88.5pc to US$29.1 million, sales up 65.2pc
HONG KONG warehouse provider China Logistics Property Holdings (CNLP) posted an 88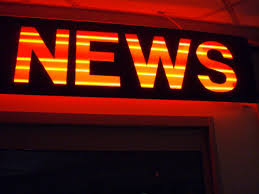 03 September 2018 - 19:00
HONG KONG warehouse provider
China Logistics Property Holdings
(CNLP) posted an 88.5 per cent year-on-year first half profit increase to CNY199.3 million (US$29.1 million), drawn on revenues of CNY274.3 million, up 65.2 per cent.
In August, CNLP and
LaSalle Investment Management Asia
entered into an agreement to invest up to US$300 million in operating logistics warehousing projects in China.
The company has also granted certain pre-emptive rights to LaSalle in relation to certain of its existing logistics assets and developments.
Driven by increasing demand from tenants in e-commerce and third-party logistics providers, major logistics market demand has been strong, said CNLP.
The group benefited from growing demand for logistics services, driving the steady growth in rental prices. As of June 30, the company held 138 logistics facilities in 29 logistics parks in 14 provinces or centrally administered municipalities.
The group has 3.5 million square metres of gross floor area (GFA) in logistics parks under construction and operation and 3.6 million square metres of GFA of land reserve.
Said CNLP chairman and president Li Shifa: 'In the second half of 2018, we will accelerate tenancy occupation cycle, optimise our tenant portfolio, diversify sources of capital and lower costs of capital.
'Going forward, we will continue to work towards our vision - developing into the largest provider of premium logistics facilities in China and maintaining our leading position,' Mr Li said.
This news 807 hits received.