Iran takes 'full control' of Persian Gulf trade lane, tells US Navy to go
IRAN claims it has taken full control of the Persian Gulf in response to US President Donald Trump's re-imposition of economic sanctions to stop sales of Iranian crude, reports London's Daily Express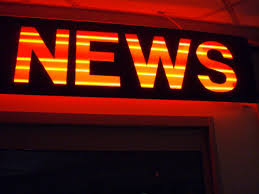 03 September 2018 - 19:00
IRAN claims it has taken full control of the Persian Gulf in response to US President Donald Trump's re-imposition of economic sanctions to stop sales of Iranian crude, reports London's Daily Express.
Tehran announced it had 'full supervision over the Persian Gulf' and said the US navy does not belong there. Washington maintains a fleet in the Gulf that protects oil shipping.
Iran has repeatedly threatened to take military action in the Gulf to block other countries' oil exports.
General Alireza Tangsiri, of the navy of
Iran's Revolutionary Guards
, said: 'We can ensure the security of the Persian Gulf.
'There is no need for the presence of aliens like the United States and the countries whose home is not in here.
'All the carriers and military and non-military ships will be controlled and there is full supervision over the Persian Gulf. Our presence in the region is physical and constant and night and day.'
Said President Trump: 'Anyone doing business with Iran will not be doing business with the United States. I am asking for world peace, nothing less!'
Said US State Department spokesman Brian Hook: 'Our goal is to increase pressure on the Iranian regime by reducing to zero its revenues from crude oil sales.
'We are working to minimise disruptions to the global market, but we are confident that there is sufficient global spare oil production capacity. We are prepared to work with countries that are reducing their imports on a case-by-case basis.
'But as with our other sanctions, we are not looking to grant waivers or licences.' said Mr Hook.
This news 655 hits received.