Chicago Rockford Airport turns sod to become cargo hub
ILLINOIS Democratic Congresswoman Cheri Bustos and Illinois Democratic Senator Dick Durbin joined local politicians and officials in a ground breaking ceremony to mark the expansion of Chicago Rockford International Airport, as a cargo hub, reports Northern Public Radio (NPR)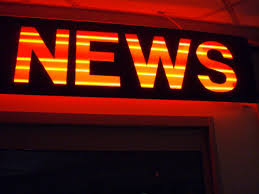 ILLINOIS Democratic Congresswoman Cheri Bustos and Illinois Democratic Senator Dick Durbin joined local politicians and officials in a ground breaking ceremony to mark the expansion of Chicago Rockford International Airport, as a cargo hub, reports Northern Public Radio (NPR).

Ms Bustos said the airport, 85 miles northwest of Chicago, has made significant investments, and these upgrades will further increase efficiency. The delivery of air cargo is a US$35 billion proposition, and the officials say Rockford is doing a great job of tapping into that, she said.



Last month, Senators Durbin and Illinois Democratic Senator Tammy Duckworth announced $2 million in federal grants will go towards expanding the terminal building, while $1.2 million will expand the size of the cargo apron.


This news 903 hits received.