Trump to send high-level sales team to Farnborough Airshow
THE White House is sending a top delegation to the July 16?2 Farnborough International Airshow to boost US exports of American weapons and aircraft, reports New York's Epoch Times, a Falun Gong newspaper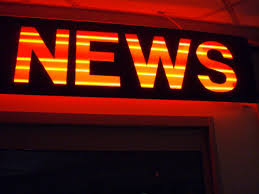 THE White House is sending a top delegation to the July 16?2 Farnborough International Airshow to boost US exports of American weapons and aircraft, reports New York's Epoch Times, a Falun Gong newspaper.

The official delegation would be the highest-ranking group to attend the air show in recent times and will be led by White House trade adviser Peter Navarro said the report, citing Reuters.



Under the Conventional Arms Transfer Policy, rules will be loosened on the sale of fighter jets and artillery, he said. State Department undersecretary Andrea Thompson, will attend, another official told Reuters.



Some companies that would benefit from the new policy include Boeing and top US defence contractors Lockheed Martin, Raytheon and General Dynamics.



In fiscal year 2016, the report said the department authorised, licensed, and provided oversight for US$42 billion in government-to-government sales and $112 billion in direct commercial sales, according to the official.



For 2018, there will be more than $43.4 billion in sales to other governments just in the first seven months of 2018.



The air show will feature, among other programmes, exhibitors showcasing advanced aerospace digital technologies, a showcase area for air cargo, forum discussions with world-class speakers, and the chance to network with 1,200 fellow industry professionals, government officials, and international delegations.



It won't be the first time that the Trump administration has stepped up its presence at an air show. In February, the United States sent its diplomat responsible for foreign military sales to the Singapore Airshow to promote US-made weapons.



The US government has already pre-approved Belgium to buy 34 F-35s made by Lockheed Martin in a sale worth more than $6 billion. Belgium has yet to decide.


This news 960 hits received.