Cargo diverted from Visakhapatnam airport due to lack of handling facilities
THE absence of air cargo facilities at Visakhapatnam airport in the Indian state of Andhra Pradesh has led to a loss of revenue for exporters and importers who have been facing tough times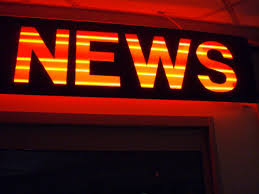 THE absence of air cargo facilities at Visakhapatnam airport in the Indian state of Andhra Pradesh has led to a loss of revenue for exporters and importers who have been facing tough times.
An average 2,200 tonnes of cargo per month is being transported by air from neighbouring airports. The imports and exports are transported by rail and road to the nearest airports in Hyderabad and Tamil Nadu, reported the Hans India daily of Hyderabad.
The Andhra Pradesh Air Travellers Association (APATA) is currently coordinating with the
Airports Authority of India (I)
and other trade bodies for the development of flight connectivity from the Visakhapatnam airport.
Presently, domestic flights cover almost all the major cities in the country and the airport serves the four international destinations of Singapore, Kualalumpur, Colombo and Dubai with 2.5 million air passengers.
International cargo volumes grew by 747 per cent compared to the first quarter of fiscal year 2017-18. The volume of domestic cargo reached 4,846 tonnes during 2017-18 and international cargo amounted to 296 tonnes during March 2017/18 ending.
'A lot of pharma companies have manufacturing bases here and many other exporters are routing their cargo from Visakhapatnam by road to Hyderabad and Chennai airports,' said APATA vice presidents Dr K Kumar Raja, DS Varma and O Naresh Kumar.
'We were shocked to know that 60 tonnes of international cargo are going from Visakhapatnam airport whereas 2,000 tonnes per month of cargo is being sent by road to Hyderabad and Chennai airports for exports.'
The primary reasons for the diversion of air cargo are the lack of: dedicated cargo flights operating out of Visakhapatnam, high volume storage space, temperature control rooms to handle bulk cargo, and the lack of heavy cargo handling equipment among ground handling agents.
This news 900 hits received.