APL: Eagle GO Guaranteed to cover Asia-Europe network
CUSTOMERS of APL's Asia-Europe service network will be able to use Eagle GO Guaranteed for time-sensitive shipments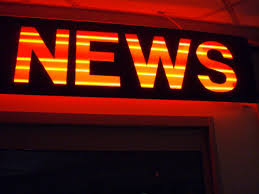 CUSTOMERS of APL's Asia-Europe service network will be able to use Eagle GO Guaranteed for time-sensitive shipments. This premium offering guarantees shippers equipment and vessel space on board 13 Europe-bound services from 27 Asian ports.

Starting from July 1, Eagle GO Guaranteed will apply to the carrier's Europe-bound services that load cargo at the ports of Dalian, Nansha, Ningbo, Qingdao, Shanghai, Shekou, Xiamen, Xingang, Yantian, Djibouti, Hong Kong, Hazira, Mundra, Nhava Sheva, Busan, Port Klang, Tanjung Pelepas, Karachi, Port Qasim, Hamad, Jeddah, King Abdullah port, Singapore, Colombo, Kaohsiung, Taipei and Jebel Ali.



Services that will offer this money-back guaranteed product include the Far East Express 1, 2 and 3 (FX1, FX2, FX3), India Pakistan Express (IPE), Adriatic Express (ADX), Bosphorus Express (BEX) and Mediterranean Express 1 (MX1).



Launched in October 2017, Eagle GO Guaranteed is currently offered on 22 North America-destined services from 29 Asian ports; six US-bound services from 17 European ports, and seven services destined for Australia and New Zealand from 15 Asian ports.


This news 1236 hits received.