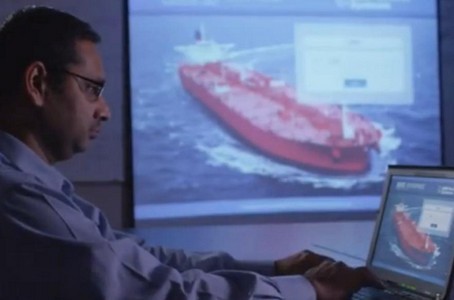 ABS, a leading provider of classification services to the marine and offshore industry, yesterday announced the release of the new Energy & Environmental Manager module within NS5 Enterprise, the industry-leading asset management software suite. This module complements the ABS portfolio of services that helps owners and operators meet the environmental and operational demands faced by the maritime industry.
Energy efficiency, emission controls and ballast water management regulations are impacting the amount of information an owner or operator is required to capture in its day-to-day operations. At the same time, rising fuel costs and anticipated environmental requirements are forcing owners and operators to find ways to improve efficiencies.
"One of the biggest challenges facing the marine and offshore industries is how to successfully meet changing environmental regulatory requirements," says ABSPresident and CEO Christopher J. Wiernicki. "ABS is systematically combining traditional class services with innovative products and services to support compliance efforts and improve vessel performance."
A key objective of the Energy & Environmental Manager is to help owners and operators realize more environmentally sound voyage management by tracking and recording key voyage-related events, including fuel and lube oil consumption, fuel oil switching, cargo information and ballast activities. By simplifying and centralizing real-time environmental and energy data collection, this comprehensive module makes it easy to track, trend and report the information required for various regulation requirements, including Ship Energy Efficiency Management Plans, ballast water management and MARPOL VI (fuel switching). The Energy & Environmental Manager also trends performance data at a ship and fleet level, allowing users to maximize operational efficiencies.
The value of the new module is enhanced by the Trim Optimization tool, which adds trim and draft optimization for improved fuel savings. It performs multiple analyses to obtain the most optimized ballast configuration to achieve minimum hull resistance.
Using these two tools, vessel operators can achieve better performance while reducing costs through streamlined data collection and analysis, more accurate reporting, demonstrable evidence of regulatory compliance and more efficient and environmentally sound operations.
"Our objective at ABS is to provide a complete approach to shipowners and operators in meeting their operational and regulatory goals," Wiernicki says.