Vizag Airport posts 15.4pc cargo gain to 1,481 tonnes - accent of pharma
VISAKHAPATNAM Airport, on India's east coast, has posted a 15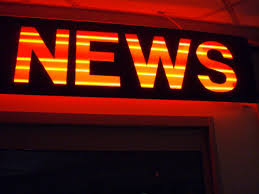 VISAKHAPATNAM Airport
, on India's east coast, has posted a 15.4 per cent year on year gain in first quarter cargo throughput to 1,481 tonnes, consisting of 557 tonnes of imports and 924 tonnes exports.
The airport, also known as Vizag Airport, now has permission to transport cargo to and from foreign countries and now has a new international cargo complex through which it can do it.
In response, some of the pharma companies have started exporting and importing products through Visakhapatnam cargo terminal instead of using airports from the neighbouring Telangana and Tamil Nadu, reported New Delhi's Indian Express.
Many pharma companies are continuing their export operations from Hyderabad and Chennai where they have their head offices and also availability of several airline offices, said the report.
'We are going to convene a meeting on increasing cargo handling at the Vizag Airport with the collaboration of Airport Authorities, all leading airlines and pharma companies to ensure discounts are available for the highest growth,' said local Vizag MP K Haribabu.
On the textile sector, Brandix has benefited by importing raw material and exporting finished products directly from Visakhapatnam Airport. The multi-product units of VSEZ have benefited by importing machinery parts/engineering goods and exporting diamonds through Visakhapatnam cargo terminal.
This news 1370 hits received.