US peak season chaos blamed on carriers charging more for tight space
THE shortage of capacity on the eastbound trans-Pacific has forced US importers from Asia to pay in some cases US$400 to $600 above already higher-than-normal rates to secure space on containerships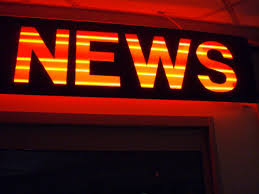 THE shortage of capacity on the eastbound trans-Pacific has forced US importers from Asia to pay in some cases US$400 to $600 above already higher-than-normal rates to secure space on containerships.

Thousands of containers are being rolled, as shipping lines prioritise higher paying spot cargo - $2,000 per FEU to the US west coast and $3,000 to the east coast - in favour of lower-priced contracted cargo. And some shippers complain that their minimum quantity commitments (MQCs) aren't being honoured, reported IHS Media.



Things aren't much better on the landside. Trans-Pacific reliability is falling as low as 35 per cent and, coupled with rail delays and chassis accessibility issues, it's virtually impossible for beneficial cargo owners (BCOs) and trucking companies to plan their pickup and delivery schedules with any degree of accuracy.



This is the price the industry pays for its inability to reach a level of stability where container lines can make enough money from rates to cover their operating costs. In return, BCOs would theoretically receive the level of service they need to ensure their store shelves are stocked and manufacturing inputs delivered so they don't have to carry unneeded inventory.



The seeds of peak-season woes were sown in the spring when carriers entered the contracting season and left the negotiating tables with contracts running from May 2018 through April 2019 generally in the range of $1,100 to $1,200 per FEU to the west coast and $2,100 to $2,200 per FEU to the east coast, a $100 decrease on both routes compared with how contracts ended the year prior.



Then bunker prices started to rise in April, with the August 2018 average price per tonne of IFO 380 up 19 per cent from April, 44 per cent higher than in August 2017. The increase in fuel prices caught carriers unaware, with some working to recoup additional costs not captured through the bunker fuel adjustment via emergency fuel surcharges.



With their largest operating cost up even higher, a reluctance to pay even more to speed up ships and concerns about a tariff impact, carriers reworked their trans-Pacific networks, resulting in a reduction of capacity to the west coast by seven per cent and 1.6 per cent to the east coast.



At the same time, US importers concerned about the next round of potential tariffs began rushing their peak-season shipments earlier only to meet the reality of having fewer slots available.



The higher bunker fuel prices coupled with lower than usual rates pulled several carriers to a loss in the second quarter. Those losses sting even more after the container shipping industry was showing signs of a recovery, having made a profit (US$7 billion) in 2017 for the first time in six years.



'Current capacity and demand are being manipulated by carriers to force price increases they were unable to get commercially,' said Laufer Group International CEO Mark Laufer. 'Given the likely downturn in economic activity from [the fourth quarter] due to the negative effects of tariffs, it is hard to see how rates will be sustainable over the long run.'



Mr Laufer added that amid the threat of an economic slowdown, the only option for carriers is to manage capacity 'in a disruptive way to achieve any kind of compensatory rates,' and that holds particularly true as they face higher trucking and bunker fuel costs.


This news 821 hits received.