US Coast Guard blames El Faro sinking on captain, crew and owners
BLAME was apportioned by a US Coast Guard inquiry to the captain, crew and owners for sinking of the 15,000-dwt El Faro October 1, 2015 in a hurricane, which cost the lives of 30 men between Jacksonville and Puerto Rico, reports American Shipper.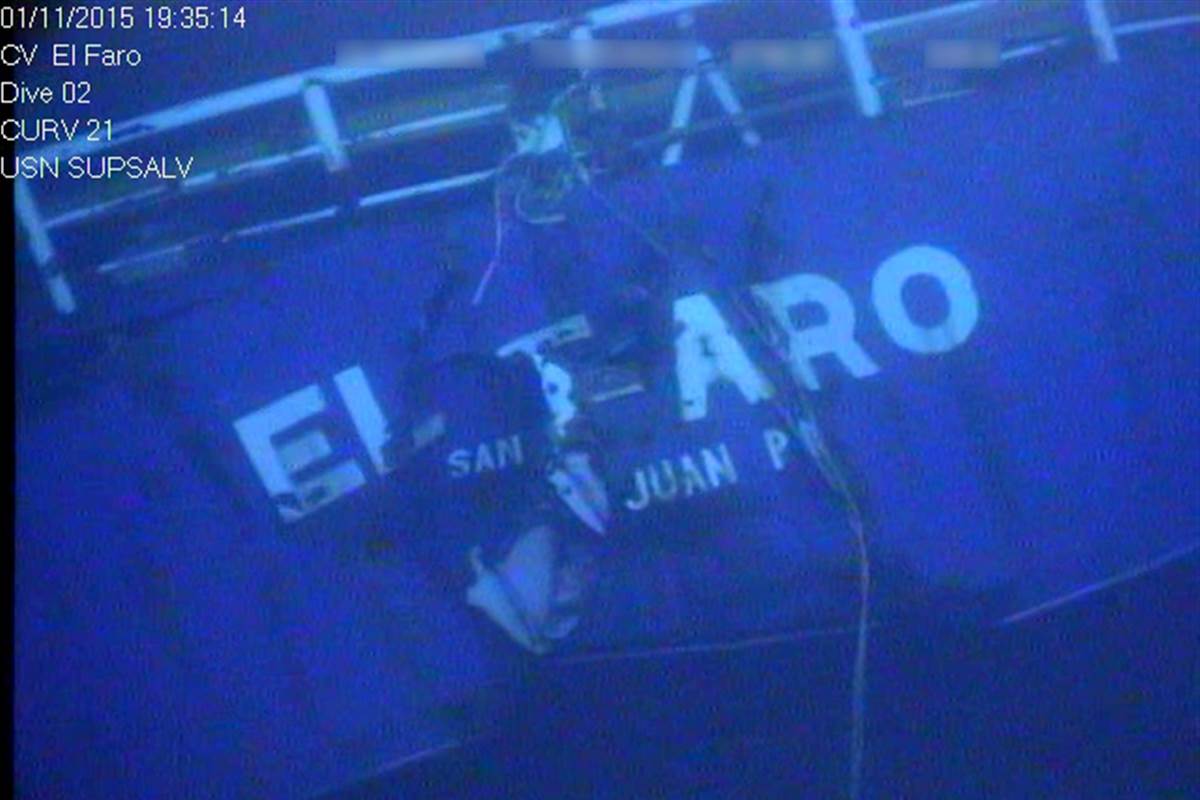 03 October 2017 - 20:00 - Update: 03 October 2017 - 22:49
Mistakes made by the captain of the El Faro were the primary reason the vessel was caught in a Category 3 Hurricane Joaquin, when the ship lost propulsion and sank.

"The cumulative effects of anxiety, fatigue, and vessel motion from heavy weather degraded the crew's decision making and physical performance of duties during the accident voyage," said the 199-page USCG report.

The US-flagged El Faro was a 40-year-old roll-on/roll-off (ro-ro) and lift-on/lift-off (lo-lo) cargo ship crewed by 28 Americans and three Poles.

In its report, the USCG's Marine Board of Investigation said the owner, Seattle's TOTE Maritime, and the vessel's captain did not adequately identify the risk of heavy weather before approving the voyage plan.

The company, captain and the ship's officers were not aware of vessel vulnerabilities and operating limitations in heavy weather conditions.

Nor did the company provide the tools and protocols for accurate weather observations, and as a result, the captain and navigation crew did not adequately or accurately assess and report observed weather conditions.

US Coast Guard Capt Jason Neubauer, inquiry chairman, recommended that the USCG take action to penalise TOTE for multiple infractions, including failure to comply with work requirements.
This news 2328 hits received.