UK government statements on Brexit still leave questions unanswered: BIFA
THE British International Freight Association (BIFA) has urged the government to supply more details on its recent Brexit papers that were released relating to advice in the event when the UK leaves the EU with 'no deal'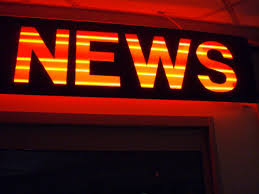 THE British International Freight Association (BIFA) has urged the government to supply more details on its recent Brexit papers that were released relating to advice in the event when the UK leaves the EU with 'no deal'.

'As most of the visible trade that takes place between the EU and the UK is managed by freight forwarders and logistics professionals on behalf of traders, some of the content of the information could be considered rather patronising as those freight forwarders are already aware of many of the issues of concern to businesses trading with the EU in the event of no deal, says BIFA's director general, Robert Keen.



'What BIFA members actually need is clarity on the arrangements that will be in place in the event of a no deal scenario.'



Furthermore, Mr Keen questioned: 'How will we deal with a massive increase in the customs entries that will be required in the event of a no deal; where will we source the huge number of extra staff that may be required to process such a large increase in entries on a new and as yet unproven computer system; where will HMRC source the extra staff that will be needed to process entries and expedite their training which would normally take up to one year, how do we deal with large increase in costs that our customers are unlikely to be expecting and might be unwilling to accept?



'These are just a few of the additional questions that today's Government statement, which suggests that in a 'no deal' scenario full-blown customs controls will apply to two-way trade between the EU and the UK immediately, do not answer.



'BIFA has already been vocal on our concerns about the capacity and readiness of UK customs systems and port infrastructure to cope with that outcome,' Mr Keen said.


This news 923 hits received.