U-Freight transports mobile aircraft hangars for SOAR to carry out repairs
HONG KONG-based freight forwarder and logistics company, U-Freight has been working on a worldwide basis with SOAR LP, a global provider of services for emergency repairs for large aircraft on ground (AOG) events, as well as scheduled airframe repairs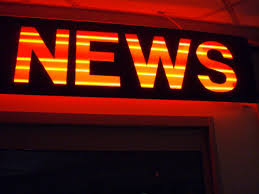 05 September 2018 - 19:00
HONG KONG-based freight forwarder and logistics company, U-Freight has been working on a worldwide basis with SOAR LP, a global provider of services for emergency repairs for large aircraft on ground (AOG) events, as well as scheduled airframe repairs.

Among these projects is the crating and shipping of full size mobile aircraft hangars to various locations, with recent activity mainly concentrated in Asia.



The hangars, which are used to protect an aircraft in situ when under repair, have been used most recently in Indonesia, The Netherlands, The Philippines and Portugal. The hangars are able to accommodate an aircraft as large as a Boeing 747 to protect it from the elements.



The hangars are moved in a disassembled state in up to six 40-foot high-cube containers, depending upon their size and mission.



U-Freight is also responsible for moving the tooling required for each of these projects from the US to the different project locations and also for returning them to the US for refurbishment.



'When SOAR is called upon by an airline to provide AOG repair services, it knows that it can call upon U-Freight to provide the logistics support to expedite delivery of the spares and equipment to the project site - whether that is a mobile repair hangar or an aircraft engine - via its worldwide network,' said U-Freight Group CEO Simon Wong.


This news 656 hits received.