Tussle for US-Asia slots intensifies during peak season
US importers are struggling more than usual this peak season to get their cargo on vessels leaving Asia, in some cases paying US$400 to $600 above already inflated spot rates because ships are overbooked, causing thousands of containers to be rolled weekly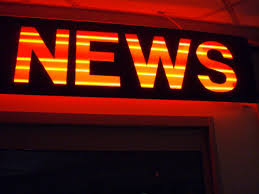 US importers are struggling more than usual this peak season to get their cargo on vessels leaving Asia, in some cases paying US$400 to $600 above already inflated spot rates because ships are overbooked, causing thousands of containers to be rolled weekly.

The eagerness of carriers to capitalise upon an early surge in cargo resulting from importers' panic over Trump administration tariffs, typhoons in Asia, and a calculated reduction in capacity, is fraying relationships with customers. It's virtually impossible for beneficial cargo owners (BCOs) and trucking companies to plan their pickup and delivery schedules with any degree of accuracy, thanks to trans-Pacific reliability hitting as low as 35 per cent, rail delays and chassis dislocations.



From the ocean carriers' perspective, they are doing what they are doing because they enjoy rare pricing power, and they are attempting to return to profitable rate levels after disappointing service contract signings in May. Carriers entered the contracting season with hopes for meaningful price increases, but instead they ended up signing contracts in the range of $1,100 to $1,200 per FEU to the West Coast and $2,100 to $2,200 per FEU to the East Coast, which is actually about $100 lower than last year's service contract rates to both coasts.



'Carriers are taking an opportunistic approach. It's disappointing how they're managing this,' a non-vessel operating common carrier (NVO) said. 'I expect enormous volatility the next four weeks,' he said, adding that that hundreds of containers will miss their intended voyages and will be 'rolled' to the next week. Carriers, meanwhile, say space on vessels leaving Asia is indeed at a premium, and they resist rolling cargo because they are in the service business.



Beneficial cargo owners (BCOs) and NVOs are fairly certain that much of the spike of cargo is due to importers moving shipments up, even if their merchandise is not specifically targeted by the tariffs, because of overall uncertainty in US trade policy today. 'They're not taking any chances,' said David Bennett, president of the Americas at Globe Express Services. Even if the finished product is not subject to tariffs, levies on aluminum and steel used to manufacture the product are already showing up in increased import prices on some products, he said.



At the same time, the sabre rattling between the US and China over tariffs and counter tariffs resulted in unusually strong US imports early in the summer. Imports in July increased 8.7 per cent year over year, compared to a 6.1 per cent increase in 2017 compared to 2016, according IHS Media. Year-to-date imports are up 5.1 per cent, although that is down from 6.2 per cent growth in the first seven months of 2017. Roughly half of US-China containerised trade is exposed to tariffs.



BCOs and NVOs say carriers are resorting to all types of tactics to get customers to pay higher rates in order to ensure their shipments will not be rolled. 'They are reaping the benefits of the short supply (self-imposed) of available space, and prioritising the shipping of cargo that people are willing to pay these increases for,' said the director of operations of a footwear importer.



One strategy that involves BCOs as well as NVOs is for a carrier to establish a weekly quota for a customer based upon the annual minimum quantity commitment divided by 52. In busy times such as this, an importer's weekly commitment figured in that way may equal 10 containers. However, due to fast-forwarding shipments, the importer may ask for 15 slots a week. The carrier will provide 10 slots at the service contract rate of about $1,200 per FEU, and then offer the remaining five slots at the current spot rate $3,317 to the East Coast and $2,086 to the West Coast), plus an additional $400. If the customer refuses, those slots are sold to an even more- anxious shipper.



Although some BCOs and NVOs are shocked by these tactics, a veteran shipping/NVO executive said history shows they shouldn't be. Tight space, unexpected spikes in cargo volume, uncertainties due to longshore contract negotiations or the Hanjin bankruptcy two years ago caused similar disruptions in 2004, 2010, 2014 and 2016, he said. 'If you're paying $1,200 to the West Coast when the spot is over $2,000, you'll get rolled,' he said.



It is uncertain if imports will decline significantly in late September-October. A Maersk Line executive said he is not seeing an unusual inventory buildup so far this summer, and he expects volumes to remain strong into autumn. However, if the tariff war with China continues, US imports from China could take a 4 per cent hit, Maersk said. The veteran NVO, like other NVOs and BCOs, is thinking that imports will probably remain strong only into mid-September, and could then 'end rather quickly.'



October 1, the beginning of Golden Week in Asia, is seen by some NVOs as a possible final peak as importers make a big push before factories close for a week. Although carriers have not announced any 'blank sailings' after October 1 for the trans-Pacific, they have for the Asia-Europe trade. Failure to implement blank sailings, coupled with a noticeable drop in imports, could spark a rapid deterioration in rates this fall.


This news 930 hits received.