Trump trade war now cast as Grinch that stole Christmas
THE escalating US-Sino trade war, inspired by US President Donald Trumpt, may lead to higher prices for China-made goods from Christmas lights to cooking stoves, warns Bloomberg News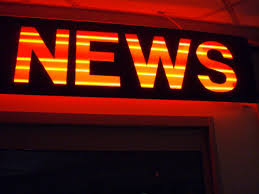 THE escalating US-Sino trade war, inspired by US President Donald Trumpt, may lead to higher prices for China-made goods from Christmas lights to cooking stoves, warns Bloomberg News.

With about 90 per cent of global trade carried by sea, that could mean a big dent on shipments. The US has proposed another US$200 billion of Chinese goods that could face higher levies after increasing duties by 25 per cent on some imports this month.



The list is open for comments, with a hearing scheduled for August. In a worst-case scenario, world traffic could be reduced by almost one per cent, or as many as 1.8 million TEU, due to the intensifying trade dispute, according to London's Drewry Shipping Consultants.



'The trade tensions and uncertainty on the economic outlook is limiting restocking demand as businesses have turned more cautious,' said Corrine Png, chief executive officer of Crucial Perspective Pte, a Singapore-based research firm focused on transportation.



'The US-China tariff war will dampen trans-Pacific trade volume and freight rates, global trade flows and supply chains will shift,' she said.



Coupled with higher fuel costs as oil prices in New York have risen around 10 per cent this year, box ship operators may only break even at best after posting profits in 2017, according to Drewry.



Container shipping lines have been struggling with overcapacity since the global financial crisis, which led to lower freight rates and the collapse of Hanjin Shipping in 2016. While capacity will still exceed demand this year, the situation will be more balanced in 2019 as box ship operators have refrained from ordering new vessels.


This news 1035 hits received.