Trudeau hints he may have given in to Trump on dairy access
CANADIAN Prime Minister Justin Trudeau appears to have given ground to US President Donald Trump on access to Canada's protected dairy market, if the rage of Canadian farmers is anything to go by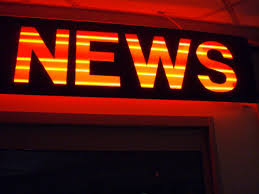 CANADIAN Prime Minister Justin Trudeau appears to have given ground to US President Donald Trump on access to Canada's protected dairy market, if the rage of Canadian farmers is anything to go by.

Mr Trudeau is under fire from farmers at home for saying he's flexible on increasing access to the country's dairy industry, a change sought by Donald Trump in NAFTA talks, reports Bloomberg.



Trudeau said US sought access on 'certain agriculture products like dairy', Mr Trudeau told NBC's Meet the Press.



Asked if he were conceding the point, Mr Trudeau said: 'We're moving towards flexibility in those areas that I thought was very, very promising.'



Dairy Farmers of Canada president Pierre Lampron said Mr Trudeau's comments were 'deeply troubling,' given repeated pledges of support by Trudeau and his lawmakers for the sector.



Canada had dug in on the dairy issue in the face of US demands, calling it a non-starter.



Mr Trump has regularly criticised Canada's system. 'They must open their markets and take down their trade barriers!' he said in a tweet.



Canada's system of quotas and tariffs for dairy, poultry and eggs, known as supply management, is something of a sacred cow - all major political parties support it



President Trump and US House Speaker Paul Ryan, who hails from dairy-producing Wisconsin, are up in arms about Canada's system. Mr Ryan has said NAFTA's biggest problem 'comes from the north'.


This news 975 hits received.