Tianjin Cargo Airlines making headway towards launch
TIANJIN Cargo Airlines has moved closed its launch after it recently received its Air Operator's Certificate from the Civil Aviation Administration of China (CC)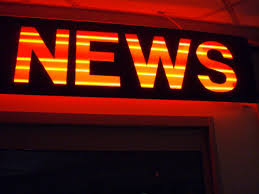 TIANJIN Cargo Airlines has moved closed its launch after it recently received its Air Operator's Certificate from the Civil Aviation Administration of China (CC).

The airline had been hoping to launch operations in May, but this now appears to have been pushed back.



Details on the CC website show the airline will operate utilising three Boeing 737 freighters, of which two are purchased and one is leased, reports London's Air Cargo News.



Initially, the airline will operate routes between Tianjin and Zhengzhou, Xi'an, Chongqing, Shenzhen, Urumqi, Shanghai Pudong and Guangzhou.



It will be the only all-cargo-operator located at Tianjin, which is to the south-east of congested Beijing Capitial International airport. It hopes to add B767 and B747 aircraft in the future and expand its fleet to between 50 and 100 aircraft over the next five years.



According to the airline's initial filing with the Civil Aviation Authority of China, it will be 43 per cent owned by Tianjin Aviation Logistics, 44 per cent will be owned by Tianjin Airlines - which acquired its share when its parent took over Tianhang Holdings - and Yang Hang Investment Holdings owns 13 per cent. It's total capital stands at CNY700 million (US$109 million).



The process of launching an airline in China can be lengthy. ATSG recently decided to step back from its plans for JV cargo airline in the country, while Cargolux's JV airline continues to face delays.


This news 1253 hits received.