TIACA air freight conference to be held in Toronto from October 16-18
THE International Air Cargo Association (TIACA) will hold its Air Cargo Forum and Exhibition 2018 in the Metro Toronto Convention Centre from October 16 to 18, the group announced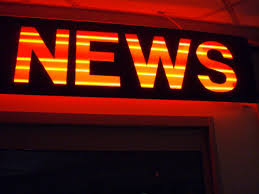 17 September 2018 - 19:06
THE International Air Cargo Association (TIACA) will hold its Air Cargo Forum and Exhibition 2018 in the Metro Toronto Convention Centre from October 16 to 18, the group announced.

Among the speakers and delegates will be Justin Jedlinski, Transport Canada; Paul Ritchie, WiseTech Global; Vladimir Zubkov, TIACA; Dheeraj Kohli, Unisys; Nicole Verkindt, OMX; Sebastiaan Scholte, Jan de Rijk Logistics; Yuree Hong, Blockchain Ladies Asia; Noel Greis, Frank Hawkins Kenan Institute of Private Enterprise and Cheemeng Wong, SATS Ltd.



Among topics discussed will be Digital Transformation - Brave New World or New Normal?; Air cargo, what lies ahead - global trends and building a transparent and quality-driven air cargo supply chain - the shipper's view.



Also discussed will be the power of Blockchain and Big Data for air cargo, Cargo Service Quality (CSQ) tool, Air cargo's value proposition and how can the air cargo industry work proactively with legislators to support a secure air freight chain?



The blurred line between logistics and technology services - the blending of technology and service provision also arouses attention in the industry.



Registration is now open and exhibitors that have signed up for TIACA's 29th international ACF include The Boeing Company, John F Kennedy International Airport, Incheon International Airport Corporation, Halifax Partnership, Group ADP, DSV, the Canadian National Railway and Chapman Freeborn.


This news 782 hits received.