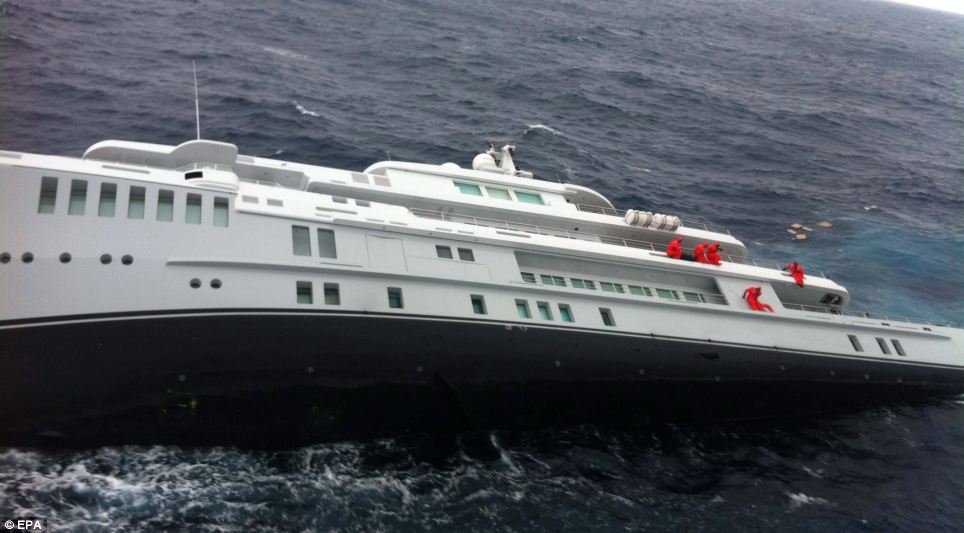 M/Y Yogi, a 60-metre Proteksan, sank off the coast of Greece in bad weather today according to Superyacht Times. All onboard are reported to have been rescued by helicopters.
The cause is not yet reported.
M/Y Yogi was awarded the "Most Innovative Yacht of the Year of 2011" during the Cannes International Boat Show.
Sailors on board a luxury cruising yacht had a lucky escape today after a Greek helicopter rescued them from their sinking vessel.
The terrified crew had scrambled to the highest point on the 60 metre (196 ft) French-flagged boat to await rescue as it flooded with water earlier this morning.

The boat had suffered mechanical failure in gale-force winds off the coast of the Aegean island of Skyros, Greece.

Two Air Force helicopters and a Navy frigate, as well as coast guard vessels and four commercial ships headed to the assistance of the yacht, registered as Yogi, after the captain sent out a distress signal Friday morning.

The yacht was taking on water and the captain said he had ordered the ship to be abandoned.

All eight of the people aboard were picked up by the helicopter and flown to safety nearby - but it would have been an uncomfortable phone call the captain would have had to make to the as yet unidentified owner.