Suffocating, China scrap trade looks to South and Southeast Asia
CHINA's ban of waste imports have disrupted global recycling markets by cutting inflows of waste paper, second-hand clothes and used plastic, reports Bloomberg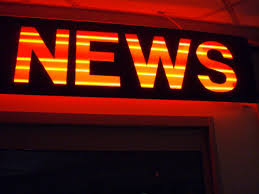 CHINA's ban of waste imports have disrupted global recycling markets by cutting inflows of waste paper, second-hand clothes and used plastic, reports Bloomberg.

Beijing wants to spur development of a domestic industry and the crackdown, which is to tighten at the end of the year, is supposed effect positive change.



While the communist government pursues this bird in the bush, one bird in the hand, Chiho Environmental Group Ltd, the world's biggest metal recyler, is looking for a new home after being China since the mid '90s.



Chiho is discussing joint ventures in developing countries, including in South and Southeast Asia, that would perform the kind of manual dismantling usually done in places such as Taizhou on China's east coast, said Goh Kian Guan, chief investment officer.



'We need to adapt because we have the biggest capacity for processing used electric motors in China,' he said, referring to the car parts that are taken apart for their metal content.



The firm's traditional business has it obtain a mix of metals including copper, aluminum and steel from electric motors, cables and wires imported mostly from developed countries.



A blanket ban on so-called Category 7 scrap will come into full force at the end of this year, halting that trade.



If Chiho moves its dismantling offshore, material processed there would then be fit to ship to China. It's aiming for operations in multiple locations, and may start some early next year, according to Mr Goh.



The rejig prompted by Chinese regulations affects only part of the company, which gets more than 80 per cent of its revenues from outside Asia.



It became one of the world's top recyclers with the acquisition of Germany's Scholz Holding GmbH in 2016.



'The new regulations, and the trade dispute between the US and China, are teaching us that it's best not to have all our eggs in one basket,' he said. 'It's not likely any more to have something like Taizhou where you can process half a million tons of electric motors in one location.'



China's copper market is tightening after low-grade scrap was banned and the higher grades subject to quotas. Scrap purchases from overseas fell by a third.


This news 766 hits received.