South Korean shipbuilders face challenge to meet annual order targets
SOUTH Korea's three major shipbuilders are facing an uphill battle to reach their new order targets for this year, according to Seoul's BusinessKorea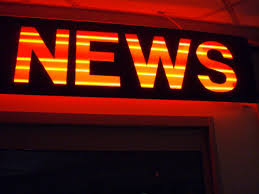 SOUTH Korea's three major shipbuilders are facing an uphill battle to reach their new order targets for this year, according to Seoul's BusinessKorea.
Hyundai Heavy Industries (HHI)
, together with its two sister companies, Hyundai Mipo Dockyard and Hyundai Samho Heavy Industries, have received US$5.6 billion worth of new orders so far this year, about 38 per cent of its target for 2018, which is set at $14.8 billion.
Daewoo Shipbuilding & Marine Engineering (DSME)
posted $3.2 billion in new order receipts as of June 26, attaining 44 per cent of its annual target of $7.3 billion.
Samsung Heavy Industries (SHI)
has won new orders totalling $2.3 billion thus far, which amounted to 28 per cent of its annual order target.
HHI has booked orders for 33 oil tankers, 19 container ships, 15 gas tankers and two others so far. The company has not won any order for a liquefied natural gas (LNG) carrier, which is the most expensive type of vessel.
SHI has received orders for five LNG tankers, eight containerships and 11 oil tankers. DSME has landed orders for 26 ships, ten of which are LNG tankers. In terms of order quality, DSME stands out among the three.
DSME also leads its two rivals in terms of the ratio of the orders received to the annual goal. The gaps between DSME and the remaining two companies will widen further when
Hyundai Merchant Marine (HMM)
sign contracts with the three for vessels ordered earlier this month. HMM has agreed to place an order for seven 23,000-TEU vessels with DSME and five 23,000-TEU vessels with Samsung Heavy Industries. HHI will be awarded an order for eight 14,000-TEU vessels.
The three Korean shipbuilders are keen to win offshore plant orders in the second half of this year. Currently, they are competing to land an order for the Chevron Rose Bank, which is expected to be placed this year. The three Korean shipbuilders and a Singapore company are in competition and the bidding process has been completed and the four companies are waiting for the client's decision.
This news 1488 hits received.