Smiths Detection offers effective lithium battery detection
SMITHS Detection HI-SCAN 100100V-2is and 100100T-2is scanners can now detect lithium batteries, with other conventional X-ray systems to follow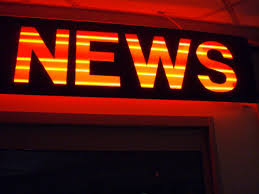 SMITHS Detection HI-SCAN 100100V-2is and 100100T-2is scanners can now detect lithium batteries, with other conventional X-ray systems to follow. Existing installations can also be upgraded on site to include this feature.

Taking the deep learning approach, the company is collaborating with customers to build a huge library of images from which algorithms can 'learn' to detect many other items.



'The lithium battery development follows IATA's recommendations regarding dangerous goods and is aimed mainly at the air cargo sector,' explained VP technology Matt Clark.



'It is designed to tackle the tangible threat posed by lithium batteries, which have the potential to ignite when airborne. In addition to extending this option to a full range of systems, we plan to expand these augmented detection capabilities to goods such as weapons, flammable liquids, currency and drugs.'



The combination of excellent performance and small footprint makes these scanners ideal for screening parcels with diverse shapes and sizes. Positioned at right angles to each other, two 160 kV generators speed up the inspection time of tightly packed items by providing both horizontal and vertical views.



For further efficiency, there is a choice of conveyor heights and a maximum load of 220 kilogrammes. HI-SCAN 100100 series scanners are compliant with EU regulation 2015/1998.



The lithium battery kit uses an external evaluation computer to host the detection software, which analyses the contents and 'frames' any detected batteries - this data can be shown on the main system monitor or on an additional screen.


This news 937 hits received.