Singapore's PSA acquires majority stake in Canadian shipping terminal
SINGAPORE's port terminal operator, PSA International Pte Ltd, is expanding its global footprint after inking an agreement to acquire 60 per cent of Ashcroft Terminal, a 320-acre transload and storage terminal in British Columbia, Canada, located 300 kilometres from the port of Vancouver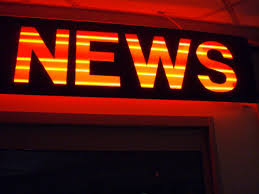 SINGAPORE's port terminal operator,
PSA International Pte Ltd
, is expanding its global footprint after inking an agreement to acquire 60 per cent of
Ashcroft Terminal
, a 320-acre transload and storage terminal in British Columbia, Canada, located 300 kilometres from the port of Vancouver.
PSA said a Canadian subsidiary will purchase the majority stake in the privately owned inland port facility that is served by both Canadian National (CN) Railway and Canadian Pacific Railway. These class 1 railroad lines transport import and export cargo to and from the port of Vancouver, across Canada and as far as Chicago and other North American markets.
PSA group CEO Tan Chong Meng said: 'Ashcroft Terminal is PSA's first foray into Canada and offers us an entry point into the hinterland supply chain for the North American market, as well as an opportunity to increase our capabilities in intermodal and inland container depot (ICD) operations.
'The terminal's strategic location allows us to establish a common user ICD and provide greater options to cargo owners and consignees. We will partner with shipping lines, rail operators and trucking companies to implement a more robust, efficient and cost-effective supply chain solution to serve the needs of major exporters in western Canada.'
Ashcroft currently services natural resource industries, including agriculture, mining, forestry and oil and gas by providing transloading, fleet management, railcar storage and logistics solutions, reported American Shipper.
Ashcroft plans to invest CAD28 million (US$21.4 million) to strengthen its inland port and container handling capabilities and the terminal is slated to receive a new rail link to the CN main line, additional rail track of existing infrastructure, an internal road system and a multi-commodity storage facility.
It said: 'Transport Canada, through the National Trade Corridors Fund, will provide a grant of up to CAD9.2 million representing one-third of the cost of the project.'
This news 1267 hits received.