Singamas posts US$2.1m H1 loss due to higher costs and currency appreciation
CONTAINER manufacturer Singamas Container Holdings suffered a first-half loss of US$2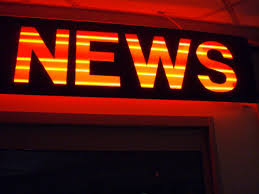 CONTAINER manufacturer Singamas Container Holdings suffered a first-half loss of US$2.1 million despite revenues surging 63 per cent year on year to $969.2 million on the back of healthy demand for containers. The loss was attributed to increasing material costs and appreciation of the Chinese yuan in the first few months of the year.

The company's container manufacturing segment produced 458,374 TEU in the first six months of the year, up from 310,070 TEU in the previous corresponding period. The average selling price (ASP) of a standard 20-foot dry freight container rose from $1,902 to $2,203 mainly due to the use of waterborne paint and the ongoing rise in the price of corten steel, Seatrade Maritime News, Colchester, UK reported.



In the first half of the year the company sold 50 per cent more containers compared to 2017, amounting to 457,610 TEU. However, competition in the market meant the higher material costs were not entirely passed on to customers, resulting in a segment operational loss of $2.0 million reversing the profit of $19.9 million in the same period last year.



Demand for dry freight containers remained firm, accounting for 83 per cent of revenue. Specialised container demand has gradually improved and management believes this segment is key to future success, with generally better margins.



The group's new reefer container factory in Qingdao has started trial production, although the utilisation rate at the new factory is expectedly low at present. More favourable development is expected once the facility is fully operational towards the latter half of the financial year.



In logistics services, the joint venture with Guangxi Beibu Gulf International Port Group and PSA has completed the reclamation of a property in the Guangxi Zhuang autonomous region and construction of the container depot remains on schedule for completion in mid-2019.


This news 915 hits received.