Silk Way West takes on role of JAL Cargo's discontinued freighters
JAPAN's JAL Cargo, which no longer operates its own freighters, will now use the Azerbaijan's Silk Way West Airlines' 10 Boeing 747 freighters instead, reports London's Air Cargo News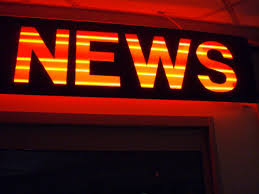 JAPAN's
JAL Cargo
, which no longer operates its own freighters, will now use the Azerbaijan's
Silk Way West Airlines
' 10 Boeing 747 freighters instead, reports London's Air Cargo News.
'At the same time, Silk Way West Airlines will boost its weekly operation between Baku and Europe to offer sequenced connections to and from Japan via Baku,' said a Silk Way spokesman.
Said Silk Way CEO Wolfgang Meier: 'We are delighted and honoured to enter into this co-operation with JAL Cargo. It perfectly fits into our growth strategy we are pursuing in reference to our footprint in Japan.
'Right from the start of our Japan services more than two years ago, we have always been eager to increase our exposure. The co-operation with JAL Cargo does represent a quantum leap in our development and I am happy both carriers will benefit from this agreement,' said Mr Meier.
Said JAL Cargo CEO Hiroo Iwakoshi: 'Having these kind of positive communications is pleasing JAL Cargo and we welcome very much more capacities especially with the use of Silk Way West's Boeing 747-8F aircraft within our network.'
The JAL Cargo agreement is not the first cooperation of this type undertaken by the Azerbaijani carrier.
'We have already been working together successfully with Malaysia Airlines Cargo after they had stopped their full freighter activities,' said Silk Way vice president Nurid Aliyev.
'As our global hub is perfectly located along the ancient Silk Road, our geographical position is at the crossroads between orient and occident, and Silk Way West Airlines very much favours this partnership.' Mr Aliyev said.
Silk Way West Airlines' chief representative, Katsutoshi Tanaka, will lead the activities in Japan to further develop the partnership.
This news 1155 hits received.